Helping you preserve the land you love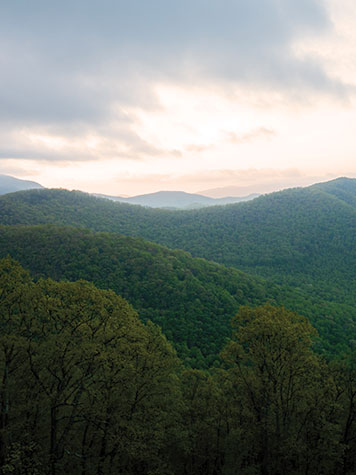 If you own undeveloped property or a working farm or forest and you'd like to see your land conserved, there are different options for how to meet your goal. Local land trusts are eager to work with landowners who love their land and want to protect it. By conserving your land, you can play a major role in deciding how North Carolina will look in the future and how North Carolinians will live for generations to come.
By 2030, North Carolina's population is expected to swell from its current 9 million residents to 12 million. It's inevitable that we'll see some loss of rural land as homes, offices and shops are built to accommodate this growth. Our state is already losing 100,000 acres every year to urban and suburban development – an area the size of Winston-Salem and High Point combined.
CTNC and the state's local land trusts want to make sure that we protect areas where development shouldn't occur. That includes:
healthy forests that protect streams, lakes and groundwater that we drink
family farms that provide fresh and local foods
habitats for threatened plants and animals
spectacular mountain views that people travel across the country to see
parks, greenways, trails and other recreation opportunities for hikers, bikers, paddlers, hunters and anglers
If you treasure your land and want it to remain largely as it is long into the future – whether you still live there or not – conservation may be your solution.
Download more information