North Carolina communities are facing new threats. We offer new solutions.
For our conservation work to be consistent with our values, relevant to the times we live in, meaningful to the people we work with and effective for the future, Conservation Trust for North Carolina embraces three interwoven priorities: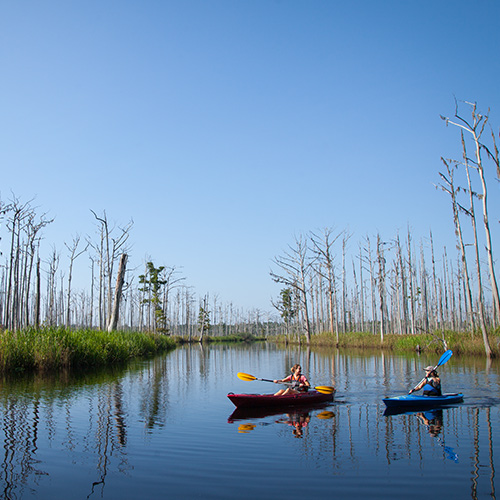 Climate Solutions
Conservation and restoration of forests, wetlands, river floodplains and agricultural lands are an important part of lessening the impacts to human and natural communities caused by rising temperatures, changes in rainfall, and extreme weather events.
Our Commitment: We will incorporate the long-term implications of climate change throughout our work and help build a more sustainable environment and economy for our state. Read more.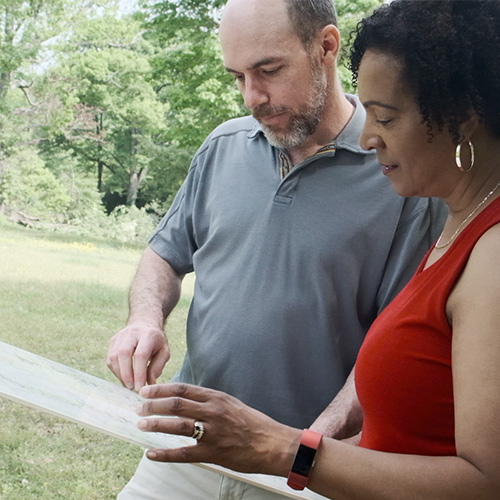 Community-led Conservation

The key to healthy land and water in North Carolina is an engaged community of people who help identify the threats to places they love and feel empowered to protect them.
Our Commitment: We will develop conservation plans and implement actions with the input and involvement of the communities impacted by our work. Read more.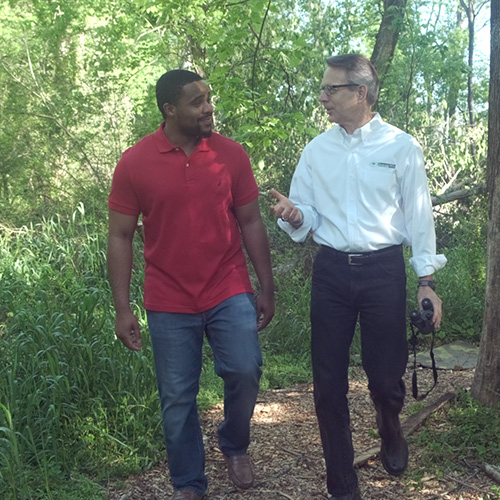 Diversity and Equity
Racially and culturally inclusive participation in conservation changes the nature of the priorities defined, the questions asked and the solutions offered, moving us toward more equitable conservation where everyone, regardless of race, shares in the benefits of healthy lands.
Our Commitment: We will actively change ourselves and the nature of our work to become a true ally to those who have traditionally been left at the margins of decisions that affect their lives and health. Read more.