N.C. State's Coastal Dynamics Design Lab Prepares a "Floodprint" in cooperation with the Town of Princeville.
When CTNC shares resources, funding and expertise to help communities, we can create tangible change across the state. That's exactly why we have partnered to co-create a vision for a resilient future for the citizens of Princeville, N.C.
Princeville, which is nestled just southeast of a bend in the Tar River, has been devastated by flooding for 100 years. A number of efforts over the years have outlined options for the town, but few have been community-driven and come through with committed resources. That is where CTNC and our partners within the Common Ground collaborative come in. We found that researchers at North Carolina State University had earned the trust of the community through some community processes after Hurricane Matthew hit the town in 2016. They also had a model approach to planning that fit our vision and the town's needs.
So CTNC and our partners garnered funding to support N.C. State's Coastal Dynamics Design Lab in preparing a "Floodprint" in cooperation with the Town of Princeville. A Floodprint is a robust guide to strategic resilience planning – designed to achieve four goals: 1. to mitigate the impacts of flooding in Princeville, 2. to allow the public to access community assets, 3. to engage the local community, 4. and to create "excellent" design in the town. It is as much a process as a product.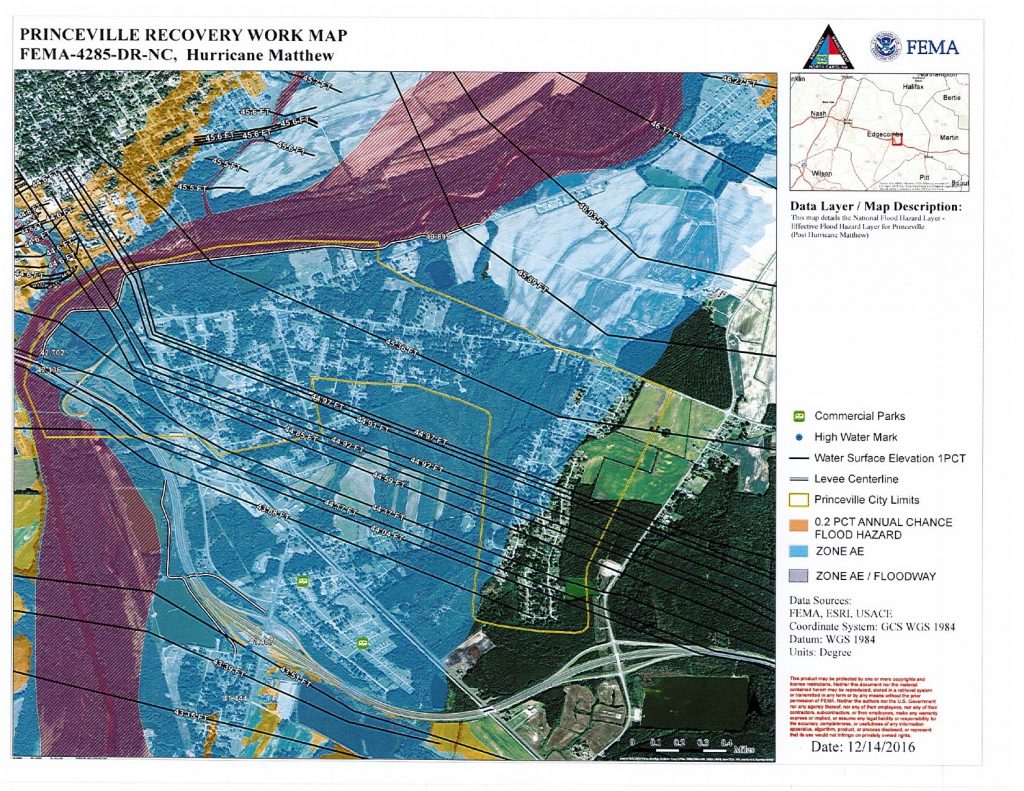 Resilience planning is about being mindful of potential flood risk where areas have been historically impacted. When city and community planners develop strategies to assess and mitigate flood risk, they can develop a road-map to rebuild in a way that minimizes the damage to homes and other structures when flooding inevitably occurs again.
A story of resilience for people, place, and culture. The challenges posed by the frequency and strength of hurricanes impacting communities across Eastern North Carolina are daunting for years after the water recedes. Due to its location in the crook of the Tar River, these flood events have left Princeville's homes, schools, churches, and the Town Hall completely devastated. Princeville has been rebuilding for years, welcoming its people back home. In January 2020, after a three-year hiatus, a newly renovated and flood-proofed Princeville Elementary School reopened to its approximately 200 students.
According to the N.C. State scientists leading the project, Andy Fox, Travis Klondike, and Madalyn Baldwin, the Floodprint project is "focused on design and programming strategies for celebrating and building community capacity around cultural and heritage-based tourism."
Cultural and heritage-based tourism is right. Princeville is filled with places that educate us all about its rich history and culture. From Freedom Hill, where formerly enslaved people first heard of their legal release from bondage, to a cemetery and numerous schools, those who've called Princeville home over the years treasure that material legacy. Previous work by N.C. State students resulted in the construction of a mobile museum to share and protect the town's historical legacy.
'All great achievements require time.'

Maya Angelou
Princeville Town Manager Dr. Glenda Lawrence-Knight draws on this quote when referring to the budding relationship with CTNC. "Partnering with Chris Canfield and his team has been very uplifting. Despite it being challenging, it is understood that recovery is a process. A process that requires patience, time, energy and efforts toward great achievements."
Dr. Knight added, "CTNC continues to mutually share with the Town in the recovery process of auspicious outcomes. Out of many, the most critical contribution is the immediate benefits of the floodprint plan that will grant the Town an opportunity to build a firm foundation with specific recovery guidance, address and tackle challenges during the research phase, promote collaboration, increase buy in into a shared vision for the future, ignite revitalization and most importantly, generate citizenship morale with recovery resilience. So, to this partnership derives greater hope, a clearer vision, resources, and results."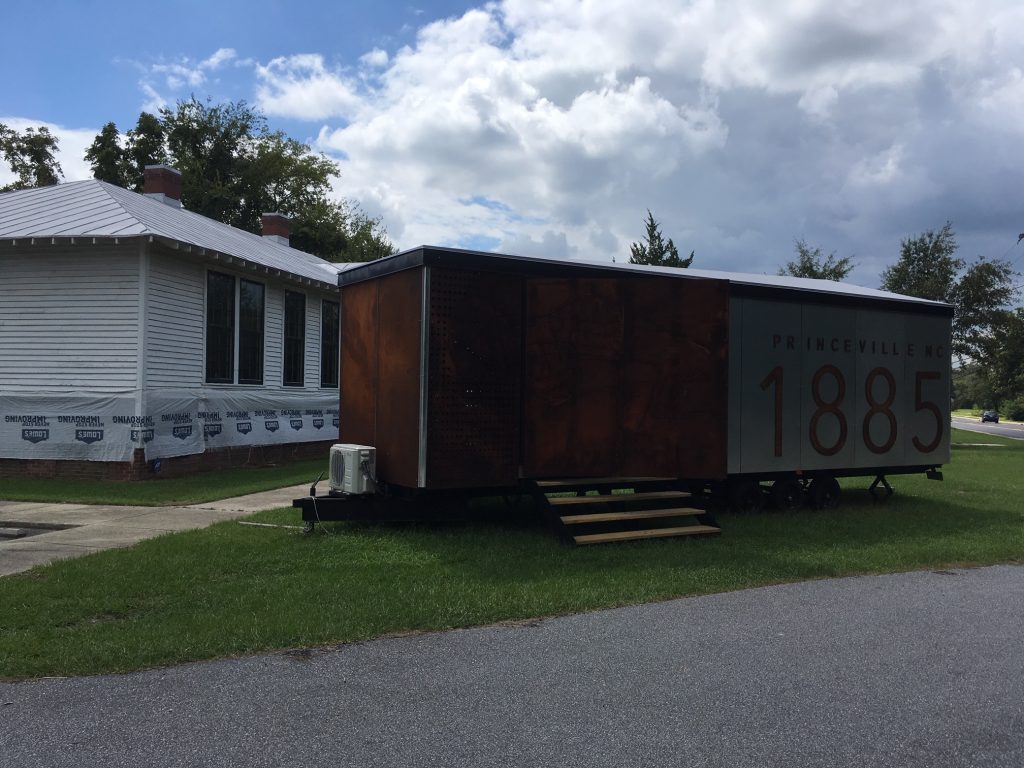 The Floodprint process is underway and expected to be finished in the fall of 2021. As it has already done, the project will continue to press forward with the approval, input and collaboration of community stakeholders and leaders.
"Princeville, for much of its history, has been so concerned about survival that historic preservation has been almost impossible," said the Town of Princeville in an online statement. "Maybe the recent spotlight on Princeville will encourage the public (and potential funders) that the town is worth preserving."
Those words already seem to be ringing true. In January 2020, the town got word of $40 million in federal funding to improve levees around the town. That work won't solve all the threats faced by the town but it will likely encourage further investment to protect its history and future.
As an organization, CTNC's board, staff, and partners are committed to standing alongside our Princeville friends as we work collaboratively to achieve lasting community resilience. Climate resilience is part of our lifeblood, as is community enhancement and the betterment of all people, especially those who have been traditionally excluded from the benefits conservation provides. We're inspired and honored to continue this journey at the banks of the Tar River.
---
The Floodprint effort is made possible with generous funding by Z. Smith Reynolds Foundation and Duke Energy Foundation in partnership with The Conservation Fund and CTNC. If you are inspired by our community resilience work and want to make an investment in this future, please consider making a gift.