Discovering crossroads between intersectionality and environmentalism with AmeriCorps.
Lance Nathaniel promotes intersectionality and community engagement with Resilience Corps NC at Keep Charlotte Beautiful. He is a graduate of Western Carolina University where he studied anthropology, emergency disaster management and leadership.
As an AmeriCorps member, Lance helps to conduct effective volunteer outreach throughout Charlotte's non-traditional communities. He's not only learned about how to teach others about sustainability and uplift communities, but also discovered how manmade resources have an impact on our bodies and environment.
Lance speaks on how conservation and environmentalism needs to be supported on a systemic level. "There is much more to helping our planet than replanting trees and recycling. More funding needs to go to compost and ending petroleum-based items like plastics."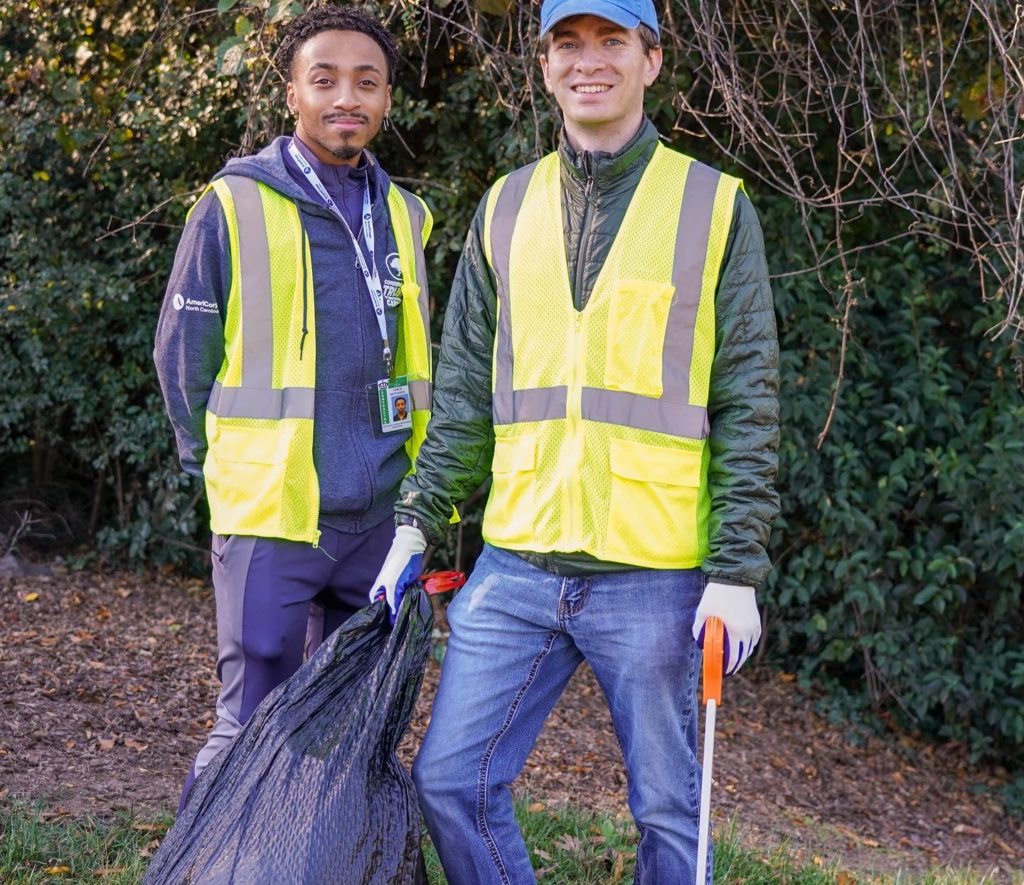 What do you do?
As the AmeriCorps service member for Keep Charlotte Beautiful, my role is to develop and promote outreach for the city's Adopt-a-City Street program, litter pick-ups, environmental education for K-5 students, and engaging with communities at a grassroots level to promote healthy ways to keep Charlotte beautiful and healthy.
What do you love about your current role?
I love learning about the history of Charlotte; there is so much Black history often left in the shadows. So many heroes from the Civil Rights Movement and their descendants reside in the city, still fighting for their rights. Most importantly, seeing how environmentalism plays a role in this intersectionality, I love how the resources I share with various communities can help with those efforts in creating a more equitable society.
What do you wish people knew about working in conservation?
I wish people knew how intersectional conservation is. The environment and the items we use have a direct impact on our health and it requires EVERYONE to take care of it. Not just government or city officials, we truly have to incorporate nature into our lives that is not independent of us but is a part of us.
After AmeriCorps, Lance plans on offering his experience toward decolonization efforts and promoting cultural and environmental sustainability for many Black and brown communities that are being pushed out by corporations. We look forward to seeing him make strides in his work for his community!
CTNC's service programs allow us to provide capacity and support to resilient community partners throughout the state. To learn more about CTNC's AmeriCorps service program or apply for an open position, click here.