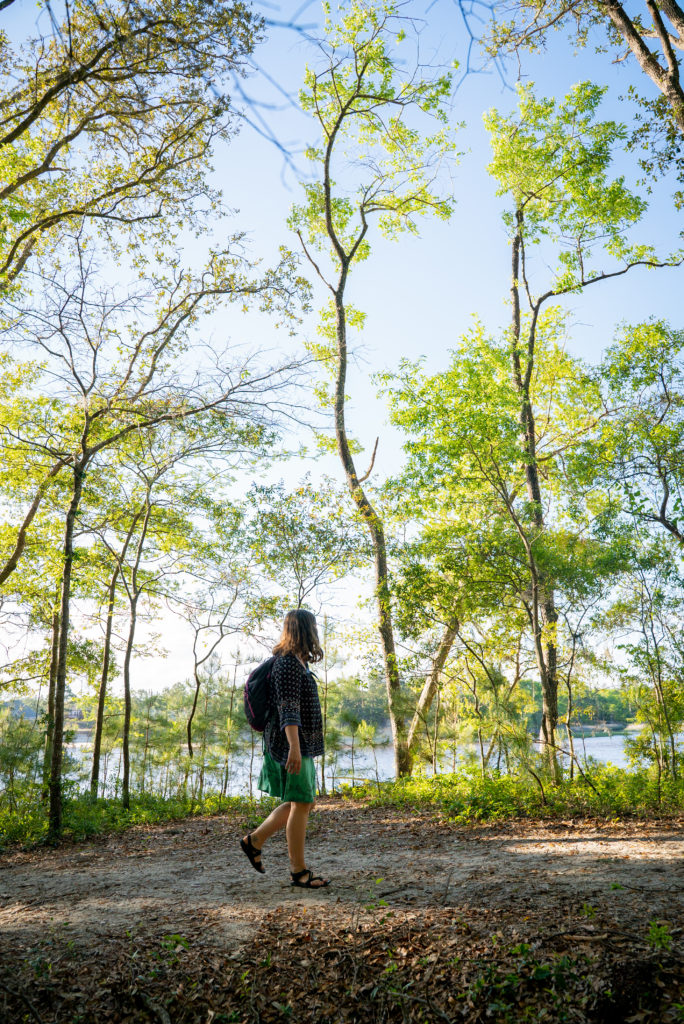 Mary Alice Holley's conservation roots run deep. Her dedication to protecting the land on which we live and play is evident to everyone who meets her.
Mary Alice has been with Conservation Trust for North Carolina since 2016 and currently serves as Director of Community Innovation. In her current role, she works with CTNC's staff, board, and partners to ensure the organization advances its mission to build resilient, just communities for all North Carolinians.
She has built on a long career in nonprofit communications and public relations. She has been at the forefront in helping change the conversation about climate change from oppositional to encouraging a community effort. Prior to joining the organization, she put her B.A. in mass communications and rhetorical writing from the University of Tennessee at Chattanooga to work as she supported conservation organizations throughout the state in building smart communication strategies that better connect supporters to their missions.
During her career, she's worked on a variety of climate change communications campaigns including the Audubon North Carolina Birds and Climate pilot program and served as the Z. Smith Reynolds Conservation and Climate grant program lead on behalf of North Carolina land trusts. Most recently, she developed a climate communication tool kit in partnership with Land Trust Alliance to provide Southeastern United States land trusts with a guide to engaging their supporters on climate change issues locally and regionally.
When not working to protect the planet, she's hard at work making her own land more resilient by building rain gardens, pollinator habitats, and a vegetable garden on her 1-acre homestead in Orange County, NC. She also finds time to manage a flock of chickens, 2 dogs, honey bees, and an ever-expanding system of raised garden beds.
She's incredibly passionate about protecting our state's communities by managing our water. "For North Carolina – climate change is often thought of as a sea-level rise issue – and I believe this challenge reaches far beyond our coastlines. North Carolina is in the top 10% of states in the United States with land situated along coastlines, rivers, and streams. Our ability to protect our communities and maintain our resilience in the future is wholly reliant on our ability to better manage water quantity and water quality challenges. Water issues will impact every North Carolinian across the state and we have the opportunity to come together as one state to find innovative solutions."
When did you first realize the real and present impacts of climate change?
From a young age, I knew changes were occurring with more frequency and severity. I can remember when my hometown was covered in a foot of snow in the middle of spring, or when the Tennessee River was inundated from storms and our community park was underwater for two weeks before the floods receded. These weather events were not at that time normal or expected – but today they are. It took time for me to study environmental issues and to connect these events to global warming and climate change – but once I could identify the root cause of these events, I began to see my role in identifying and implementing solutions. I felt empowered to think about how my actions could either contribute to climate change or contribute to the effort to create a better outcome. Since then, I've committed myself to making decisions for myself, my household, my family, and my community that offer solutions to the climate crisis on small and large scales.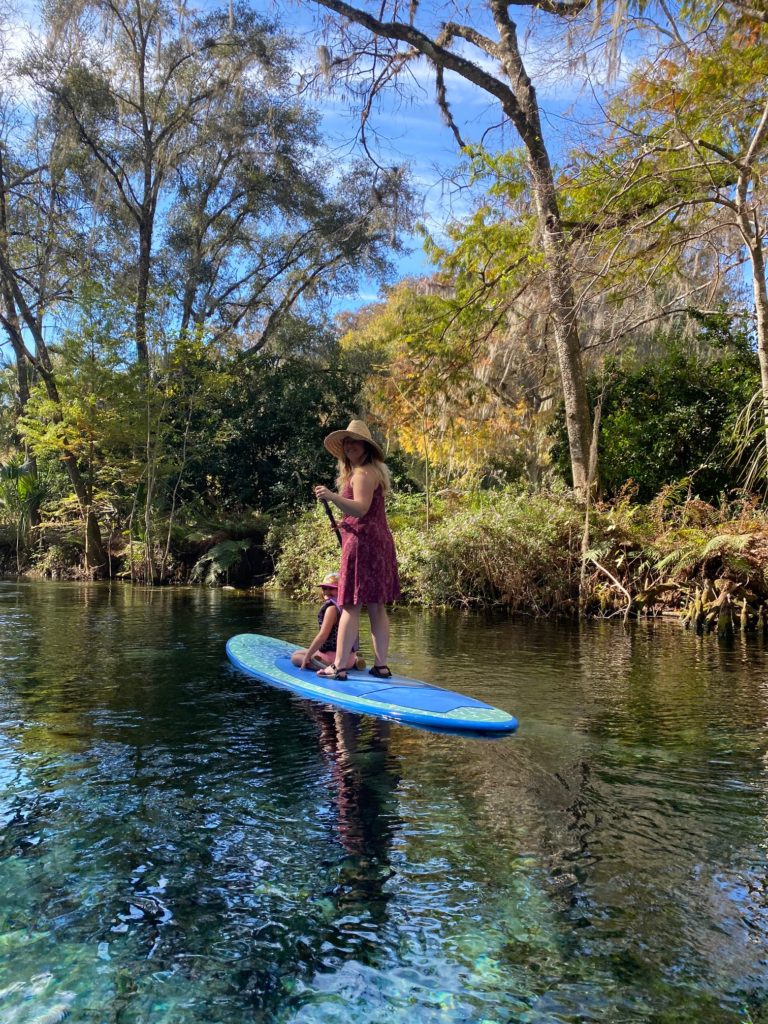 How have you seen climate change impact North Carolina?
North Carolina has nearly 38,000 miles of river in our state. I have been fortunate enough to paddle many of our rivers and even more of our lakes and marshlands. They're incredibly beautiful and scenic, but our river systems are also critical to the health of human and natural communities. As climate change brings more frequent and severe storms to our state, these rivers will be our first line of defense to hold water and protect communities from the destruction caused by floods. But that will only happen if we bring together experts, policymakers, and funding resources to evaluate how we can better utilize our rivers as assets to face the climate crisis.
In Princeville, residents and community leaders have been dealing with the threat of floods since its founding. Their position along the Tar River has caused extreme challenges for their residents – but that experience as a town that floods has now positioned them as a leader in the effort to find innovative solutions to live with flooding rivers in the face of climate change. They're marrying the best of science, technology, and conservation to tackle this challenge head-on and their counterparts in more communities across the state are taking notice. Our climate will continue to change and we will continue to feel those effects, but we can't let the opportunity pass by to change our habits and policies to better equip ourselves for these future realities.
What actions can organizations in NC take right now to make our state more resilient?
A resilient community is one where people are meaningfully engaged and empowered, where leadership is responsive to community needs as defined by its residents, and where its people are able to respond to climate-related disasters by rebuilding or adapting in ways that make them stronger and more prepared for future challenges. What better way for organizations to have an impact than to partner with each other, with funders, elected officials, and local community members with a shared goal to collaborate toward finding and implementing solutions to the climate crisis? We as mission-oriented, community-driven organizations have a responsibility to the people of North Carolina to do whatever we can to increase our resilience because everyone will benefit from this collective effort.
Working in climate resilience can be overwhelming. How do you keep going?
I remind myself that every action I take as an individual has an impact on someone else – so why not channel that energy toward being a climate champion and environmental steward? Within my home, my family are all committed to reducing our climate impact by composting our food waste, reducing our energy consumption where possible, growing food for ourselves and our neighbors, and sharing our passion for conservation and environmental stewardship with others. Professionally, I have dedicated my career to supporting initiatives that have a net-positive effect on the climate crisis whether that be educating North Carolinians on the importance of land conservation as a climate solution or helping other organizations communicate about and celebrate their own climate impact successes.
I find energy from modeling my life in ways that can inspire others. If I am able to wake up every day and know I contributed to a national movement to conserve land in ways that absorb more carbon, protect people from the harm of floods, support climate-smart agriculture and farming practices, and increase the number of people who are committed to taking small actions in their everyday lives – I will have been successful. I believe that people's actions coupled with smart policies will change the course of our climate future.
Do you want Mary Alice to speak at your next event? Contact Mary Alice – mholley@ctnc.org.