Emily Taylor teaches future generations about Western NC species and how to protect them.
A graduate of Iowa State University, Emily applies her studies in Biology and Environmental Science to teach students about nature conservation. She serves as Education Outreach Coordinator for Balsam Mountain Trust in Sylva with Resilience Corps NC. Her main focus: collaborating with different local communities and nature-based organizations to provide accessible, quality conservation education.
Emily creates, improves, and teaches environmental science programs to Title I schools, public libraries and other community groups with help from live animal ambassadors. She showcases incredible species of the Southern Blue Ridge Mountains like hawks, snakes, turtles and more! Her favorite part about the job is working with the animals and showing them to elementary school students.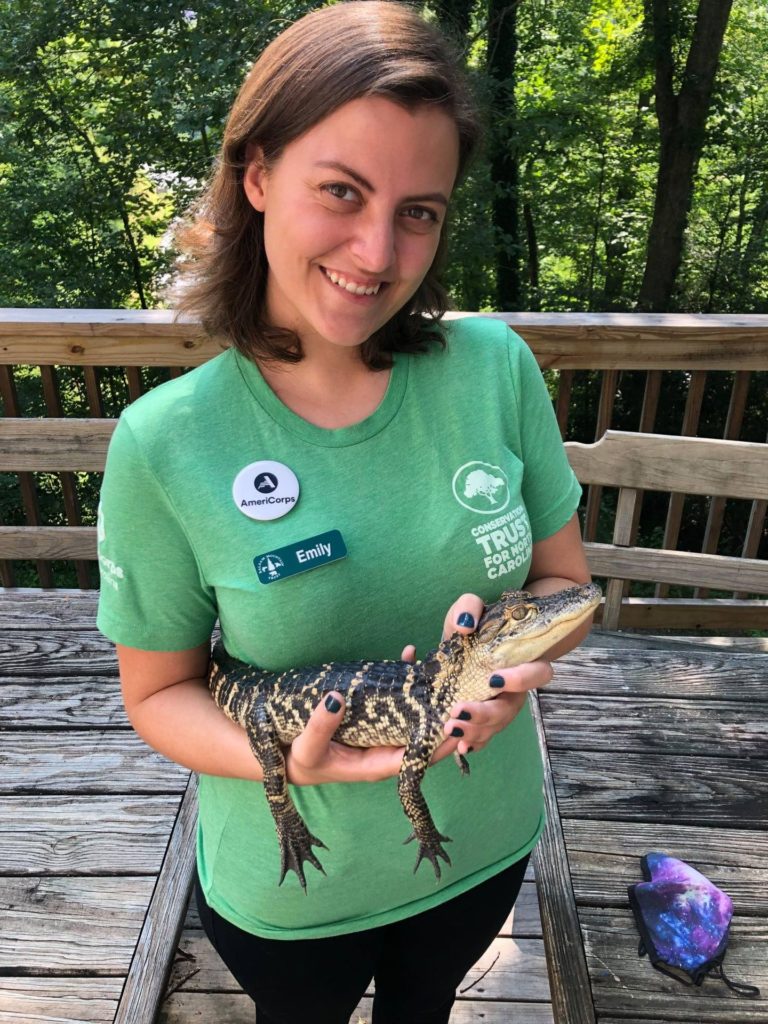 Thanks to her time at the Trust, she's learning to have patience in others and believe in her decision-making skills. From Executive Director to Laundry Volunteer, Emily gained an appreciation for the way everyone pitches in to work toward Balsam Mountain Trust's mission. "You wear many hats," says Emily.
Expanding conservation in communities isn't one-size fits all. By paying attention to how people communicate, she customizes how she shares lessons for all students. "You meet a lot of different kinds of folks, and we have to come up with several ways to disperse the same information. It requires a lot of thought and body language reading," says Emily.
Beyond AmeriCorps, Emily hopes to continue work in Haywood County at zoo facilities like the Western North Carolina Nature Center. We're looking forward to seeing what the future has in store for her!