Educating future generations to protect our planet
Haley Bock connects with her community through teaching conservation
After earning her Bachelor of Science in Public Health, Haley Bock is serving her community working with Resilience Corps 2023. Haley serves as the Environmental Programs AmeriCorps Assistant in the Stormwater SMART Department with the Piedmont Triad Regional Council in Kernersville.
She's been loving the connections she makes working in schools and conferences throughout the Triad. Haley says working in conservation is important because it teaches future generations how to help protect our planet.
In your own words, what do you do in your current service role?
Currently, I am working on the nature notebooks, which we plan on printing 20,000 of. They are a magazine-type material that will be given to schools and libraries within our municipal areas. I am also currently working on getting my Environmental Education Certificate because I would like to pursue this after my term.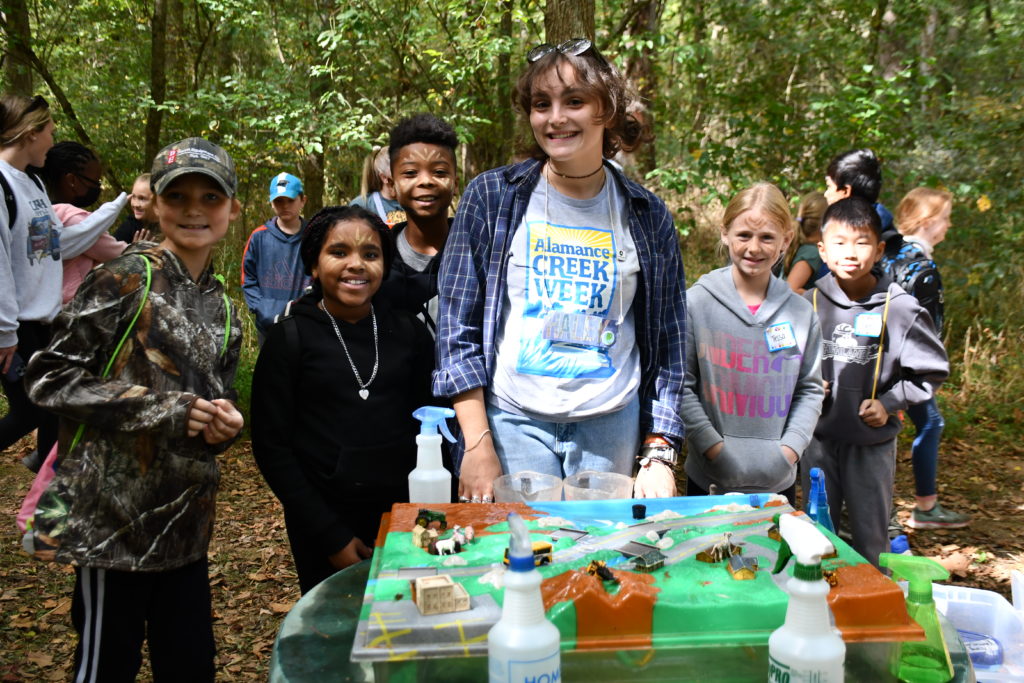 What lessons have you learned since joining the program?
I've learned that when working with kids I have had to adjust the language I use in each classroom. Working with 3rd graded is very different than working with an 8th-grade class. I'm expanding my knowledge of working with all different ages.
What do you wish people knew about working with communities to expand conservation?
Environmental education is the most important thing when it comes to conservation. If one doesn't know exactly what [conservation] entails, then how can they start to help in their communities? Getting people involved in activities outdoors is so important because they might not have that opportunity in their homes, and they get to expose themselves to new and exciting environments.
Haley has options after her time with AmeriCorps, but she knows she wants to continue teaching in her community. Whether she stays in Winston-Salem or goes abroad with PeaceCorps, we can't wait to see what her future holds!