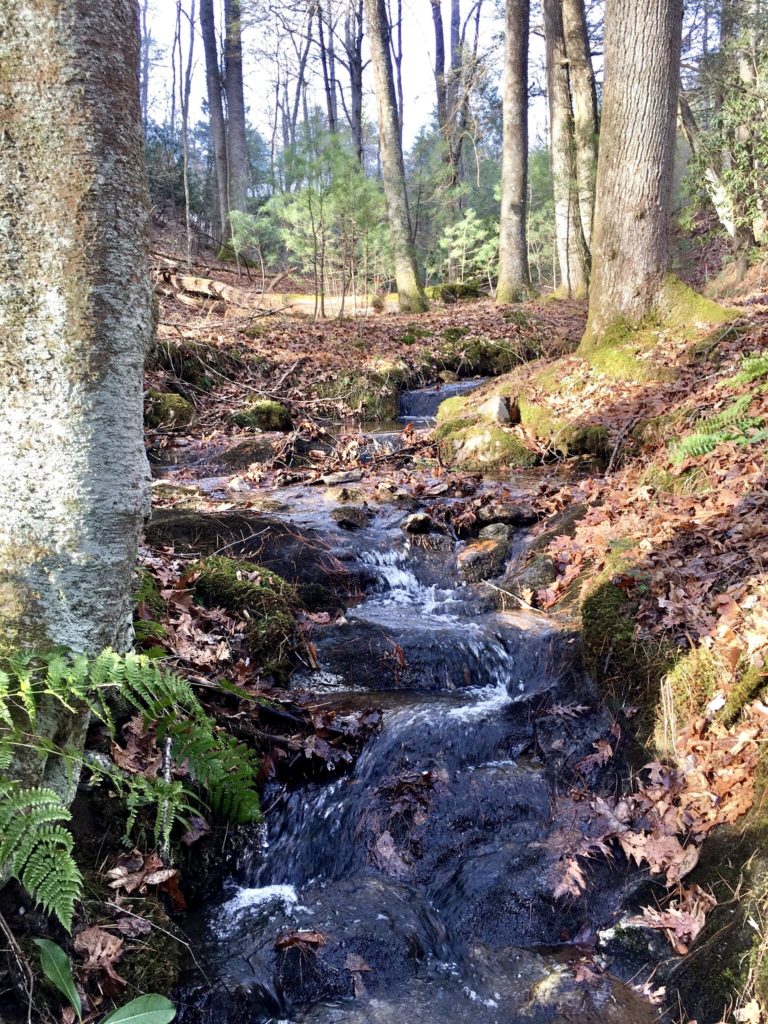 If you love fishing, hiking, bird-watching, or mountain ambling, we have a land-protection update that should make you happy! Conservation Trust for North Carolina recently closed on the Cranberry Creek Expansion Project. This 20-acre parcel will increase hiker safety along the Mountain-to-Sea Trail and removing a dam to protect native Brook Trout populations.
The picturesque site in Ashe County serves as a restoration project for wildlife and people alike. The property meets the Blue Ridge Parkway near Parkway milepost 249.5 near South Laurel Fork Road. Once combined with CTNC's adjoining Cranberry Creek Preserve, the project will result in a 200-acre addition to the Blue Ridge Parkway with nearly a mile of new Mountains-to-Sea Trail.
"The best conservation results come from partnerships between landowners, agencies, nonprofits, and stakeholders. This is a great example of that effort coming to fruition. Restoring the tributary to Cranberry Creek will help preserve our state's native fish habitat, which is critical to maintaining a healthy ecosystem for us all." said North Carolina Trout Unlimited Council Chair Mike Mihalas.
In partnership with Friends of the Mountains-to-Sea Trail, this land acquisition will reconnect the trail to eliminate two crossings of the Blue Ridge Parkway motor road. This will enhance the safety and scenic value of the hiking experience on the trail.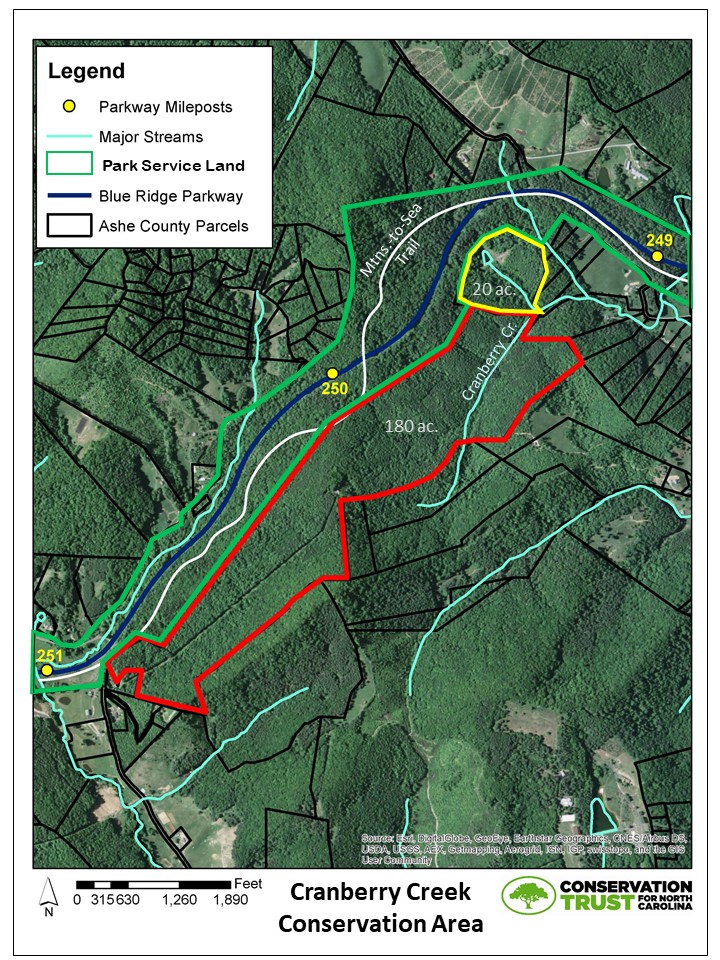 A small portion of the property is subject to a 1940 'scenic easement' dating back to the creation of the Parkway. However, that old easement would not sufficiently protect views of this property. Permanent protection of the property ensures that scenic views of the property from the National Historic Landmark of the Blue Ridge Parkway will not be disrupted by development.
Thank you to the supporters who made this land acquisition possible: North Carolina Trout Unlimited, Fred and Alice Stanback, The Glass Foundation, Ron and Judy Thurman, and other generous donors of Conservation Trust for North Carolina. Thank you to the hardworking partners on this project for helping conserve this land: New River Conservancy, Friends of the Mountains-to-Sea Trail, Blue Ridge Parkway, NC Wildlife Resources Commission, NC Trout Unlimited, and American Rivers.
We have secured the land, but the dam removal and stream restoration will need additional funds. Every dam removed from our state's streams benefits aquatic species and reduces the risk of catastrophic flooding of downstream properties. These actions help the region adjust to our changing climate and restore natural habitats.