Summer is the perfect time to accomplish work that builds a more resilient state.
Embarking on Phase II of the Princeville project, CTNC worked with Conservation Corps NC and the Town of Princeville to hire summer youth crews for conservation and maintenance projects in town.
The crew's first stop was Heritage Park, 428 Mutual Boulevard in Princeville. This park, along the river, is an important piece of Princeville's resilient future. By claiming it for public use, it offers much-needed overflow for river flooding and runoff. It will also be the future site of a permanent Farmer's Market and an accessible walking trail. The crew's efforts this summer have complimented the current use of the park while supporting future goals slated by Town leadership and community members.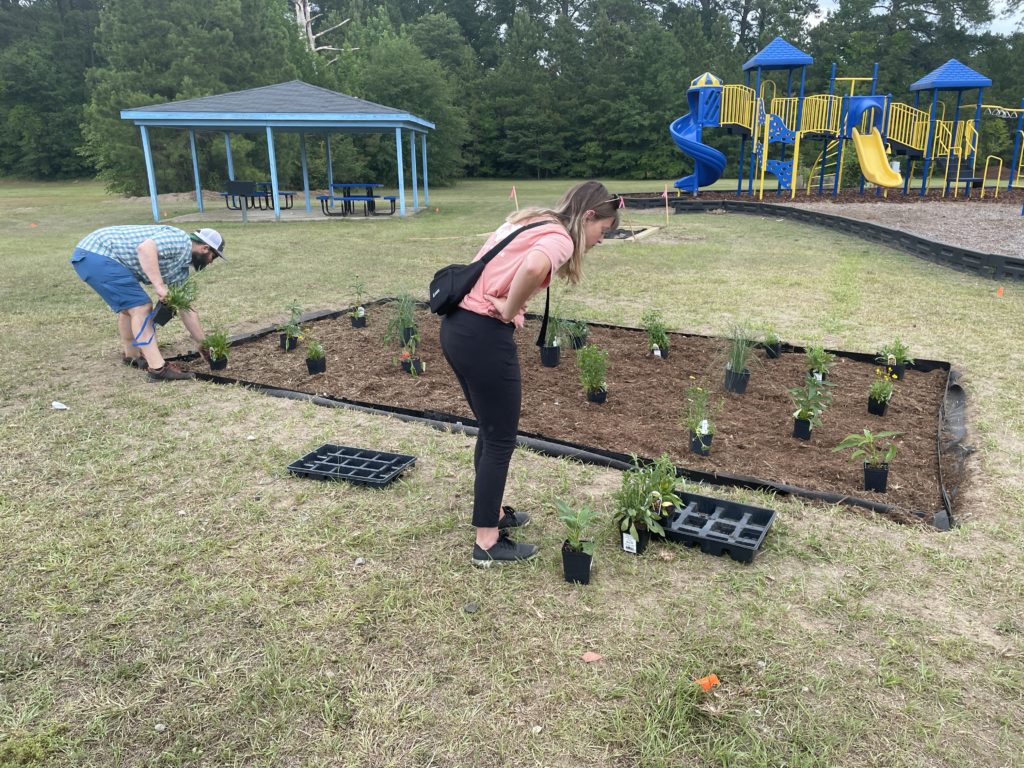 At Heritage Park, the youth installed exercise stations, pollinator gardens, benches and trash receptacles, and walking paths, and also re-mulched the playground. They also installed trail signs that will serve as educational tools for parkgoers about the importance of pollinator plants, wildlife habitat, and stormwater management.
At Heritage Trail and the Elementary School, the youth completed maintenance of conservation projects installed in 2021 through similar partnerships. They mulched the newly established Heritage Trail, removed weeds and debris, and removed weeds from the rain gardens designed and installed by NC State and M&M Landscaping.
Thank you to the young adults from Tarboro High School who worked with community leaders for six weeks to complete this work. We couldn't have done it without you!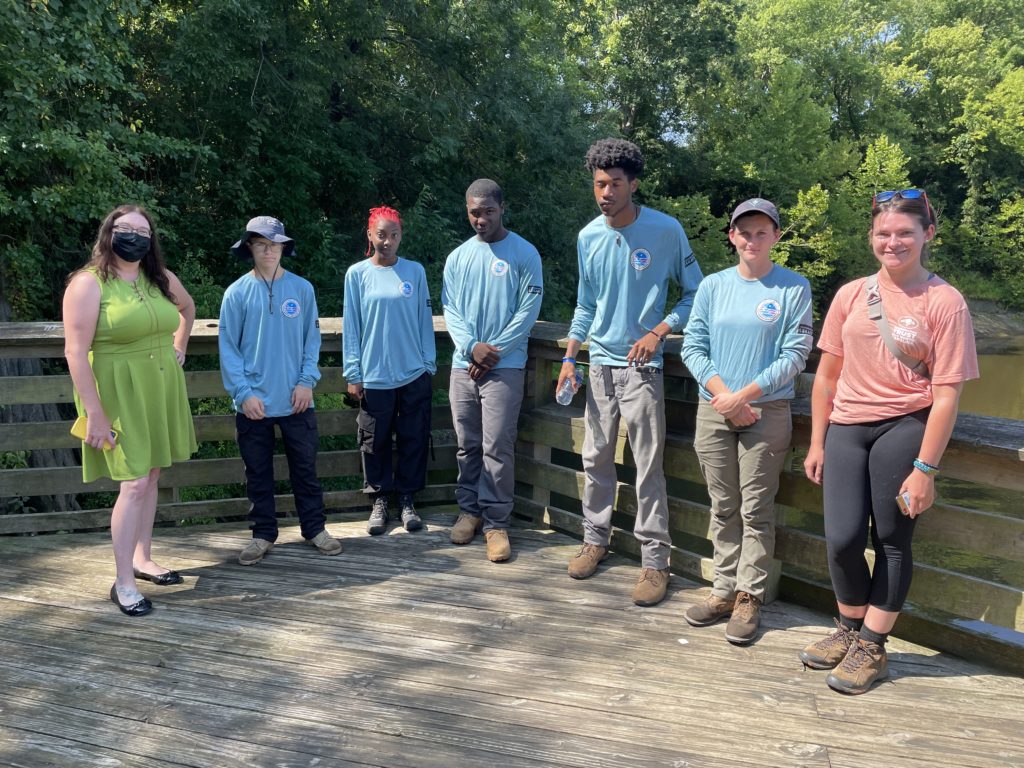 Work locations for this crew included Heritage Park, Heritage Trail, and Princeville Elementary School. This summer of work completed by the Conservation Corps North Carolina crew members completes the first goal of the EJ4Climate grant awarded by the North American Commission for Environmental Cooperation.
This is possible in part to a grant from Anonymous Trust as well as the North American Commission for Environmental Cooperation, supported by the EPA, called EJ4Climate: Environmental Justice and Climate Resilience. This new grant program addresses environmental inequality and promotes community-level innovation and climate adaptation. CTNC was one of 15 projects across three countries to receive a grant award through the Commission for Environmental Cooperation, a tri-national effort to promote and facilitate sustainable development in North America.
This work will be carried out with financial support from the Commission for Environmental Cooperation, the Anonymous Trust, and generous donors who have made an investment in resilience through CTNC and our partners.