CTNC's community-led projects are inspiring the nation to build stronger communities in the face of climate change.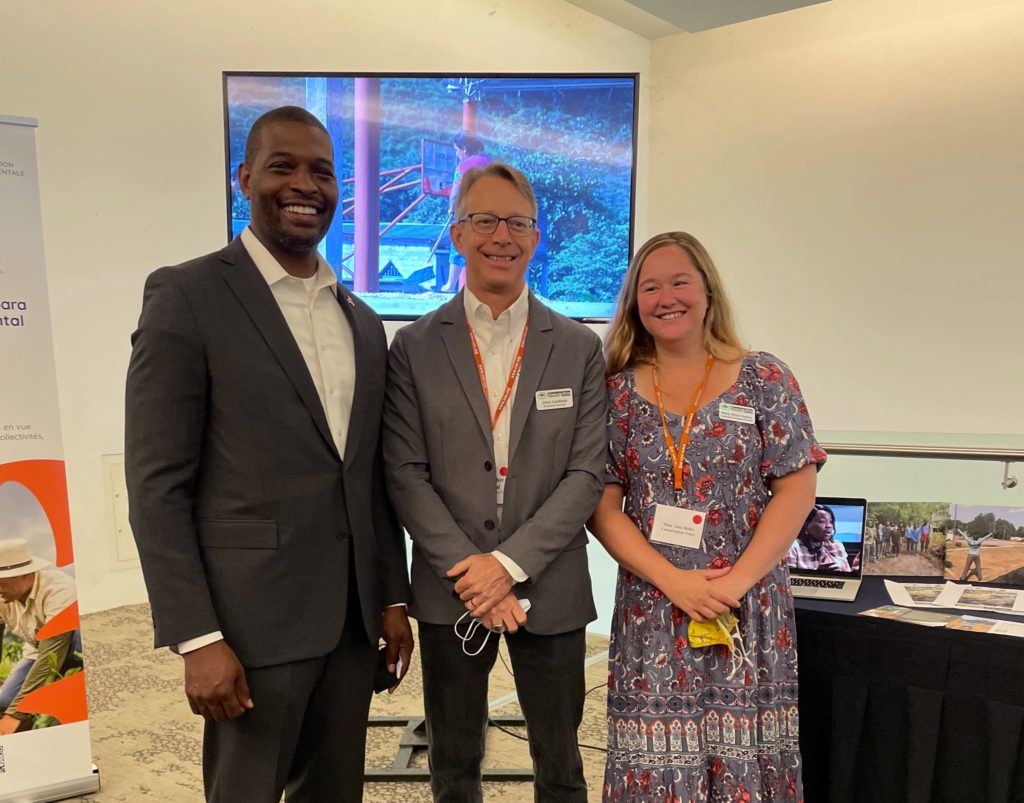 In July, as a recipient of the EJ4Climate grant fund, CTNC staff were invited to Mexico to discuss the accomplishments and plans of the Princeville Collaborative with government leaders from Mexico, Canada, and the United States. CTNC's Chris Canfield and Mary Alice Holley traveled to Merida, Mexico, for the 29th Annual Session of the Commission for Environmental Cooperation (CEC) Council and Joint Public Advisory Committee (JPAC) Public Forum. The invite-only Forum was attended by the top environmental officials from the three North American countries, as well as youth, Indigenous groups and local communities.
At the event, the CTNC team added meaningful experiences to the "Community-led Environmental Education for Sustainable Development" theme. North American grantees shared their activities with communities directly impacted by our changing climate.
"What really stayed with us were those side conversations that gave us new perspectives about the challenges conservation and environment leaders are facing across our three countries. These encounters brought us a deeper appreciation for the work we get to do here in North Carolina. Perhaps what was most heartening about our visit was the affirmation that what CTNC aligned to support a few years ago in our new strategic plan – community-climate-equity – is what each country in North America, each in its own way, is embracing, too."

-Mary Alice Holley, Director of Community Innovation
The 29th Council Session of the Commission for Environmental Cooperation addressed many of the most pressing environmental challenges facing North America's communities, particularly vulnerable communities and Indigenous Peoples. This is a joint meeting between Canada, Mexico, and the United States (CUSMA, T-MEC, USMCA), led by their respective environment ministers as part of each country's commitment to the Environmental Cooperation Agreement.
"I was proud to share that North Carolina is on the leading edge with our newly underway $20 million effort to build a statewide flood resilience model and plan. I've been collaborating with state officials on the process and am heartened by the holistic, community-driven approach they are undertaking. Flooding is not just a coastal issue, as the devastating recent events in Eastern Kentucky remind us. And conservation plays a crucial role in mitigating that threat."

-Chris Canfield, Executive Director
Read the highlights of the Priceville Collaborative and more about all EJ4Climate Grant projects on the Commission for Environmental Collaboration website.