The streets of Princeville are now lined with flowering native trees, thanks to your support and federal grant funding. This beautification project puts down roots for future flood resilience and carbon sequestration.
The project, completed in the spring of 2023, planted 50 native trees along streets within Princeville's historic core. Trees were selected through a community-input process where residents were invited to learn about the ecological benefits of street trees and vote for their favorite trees. The trees selected were eastern serviceberry, red maple, and musclewoods.
The trees were chosen for their ability to:
Provide beautification to Main Street and surrounding neighborhoods,
Showcasing seasonal colorful blooms and leaves,
Support native wildlife, including birds and other pollinators,
Absorb stormwater from flood-prone areas and carbon from the atmosphere, and
Reduce the temperature of sidewalks for pedestrians.
This project resulted from the Commission for Environmental Cooperation EJ4Climate grant awarded in 2022. It serves as a model for other flood-prone cities to make natural adjustments to stave off the increasing impacts of climate change.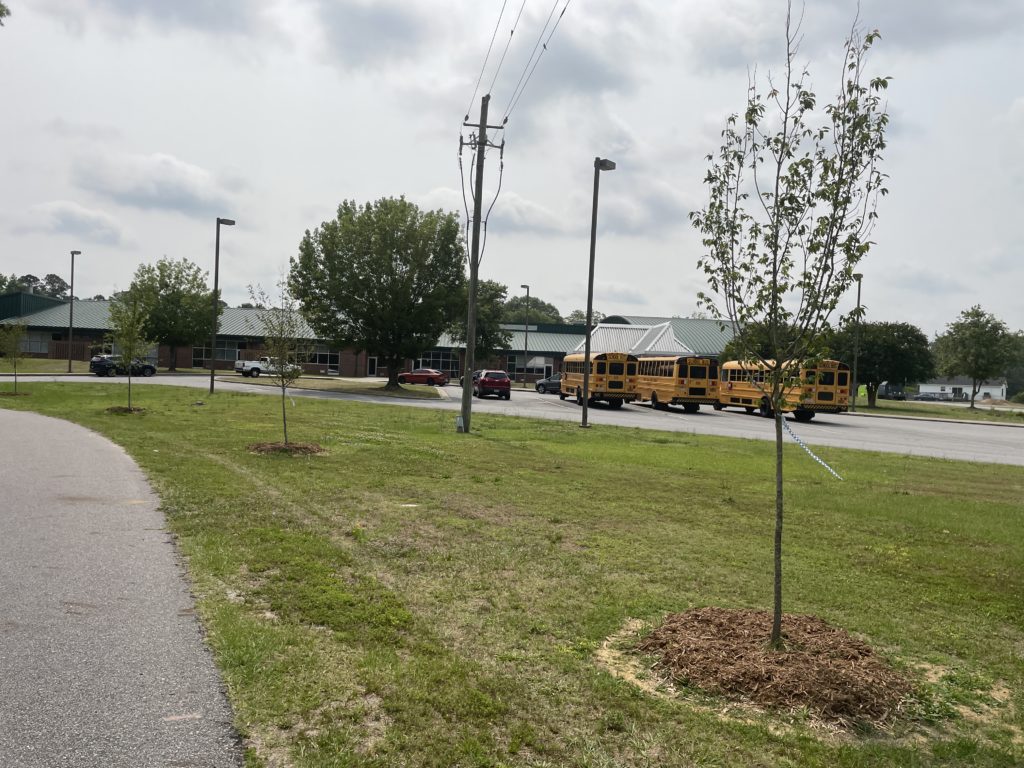 Conservation can provide solutions for communities seeking to build resilience to projected and future climate change impacts – including flood, fire, drought, and food insecurity. Tree planting projects – also known as urban greening – that increase the number of small and medium trees located within a town footprint are known to provide multiple climate and community benefits, including:
Combat air and noise pollution
Soak up rainwater that may otherwise create flooding
Create a habitat for local wildlife
Offset carbon emissions in the local area
Increase resident satisfaction with physical and mental health benefits
In partnership with the Town of Princeville, the tree plan was designed by NC State Coastal Dynamics Design Lab based on recommendations from the Princeville Community Floodprint. It was informed by input from a Princeville resident online survey and approved by the Town of Princeville Board of Commissioners. The trees were installed by M&M Landscaping – a local contracting partner participating in the conservation projects being funded through CTNC.
The partnership with the Town of Princeville is ongoing, and the need to address stormwater and flooding challenges is great. With additional funding and coordination with the local community, we plan to expand our footprint and include more tree plantings in future years. Be part of helping build a more resilient North Carolina. Explore your donation opportunities now.