We had a great time at this year's Conservation Celebration at Gideon Ridge Inn, raising more than $22,000 dollars in support of CTNC's work. That's more than double what was raised in 2021! This year, we also had more than 29 total event sponsors, the largest number of event sponsors we've had!
The owners of the beautiful Gideon Ridge Inn, Cobb and Cindy Milner, generously donated the food and beverage, staff time, and the use of their inn for this year's fundraiser. As always, they were amazing hosts and we appreciate their time and effort to make this event memorable.
We were so very fortunate to have CTNC President, Brandon Robinson, and CTNC Executive Director, Chris Canfield, share with us an update on CTNC's work and how the money raised during the event supports it. Proceeds from the celebration will help us continue our work to build resilient communities here in North Carolina.
Thank you to everyone who joined us for your support and we hope to see you all next year!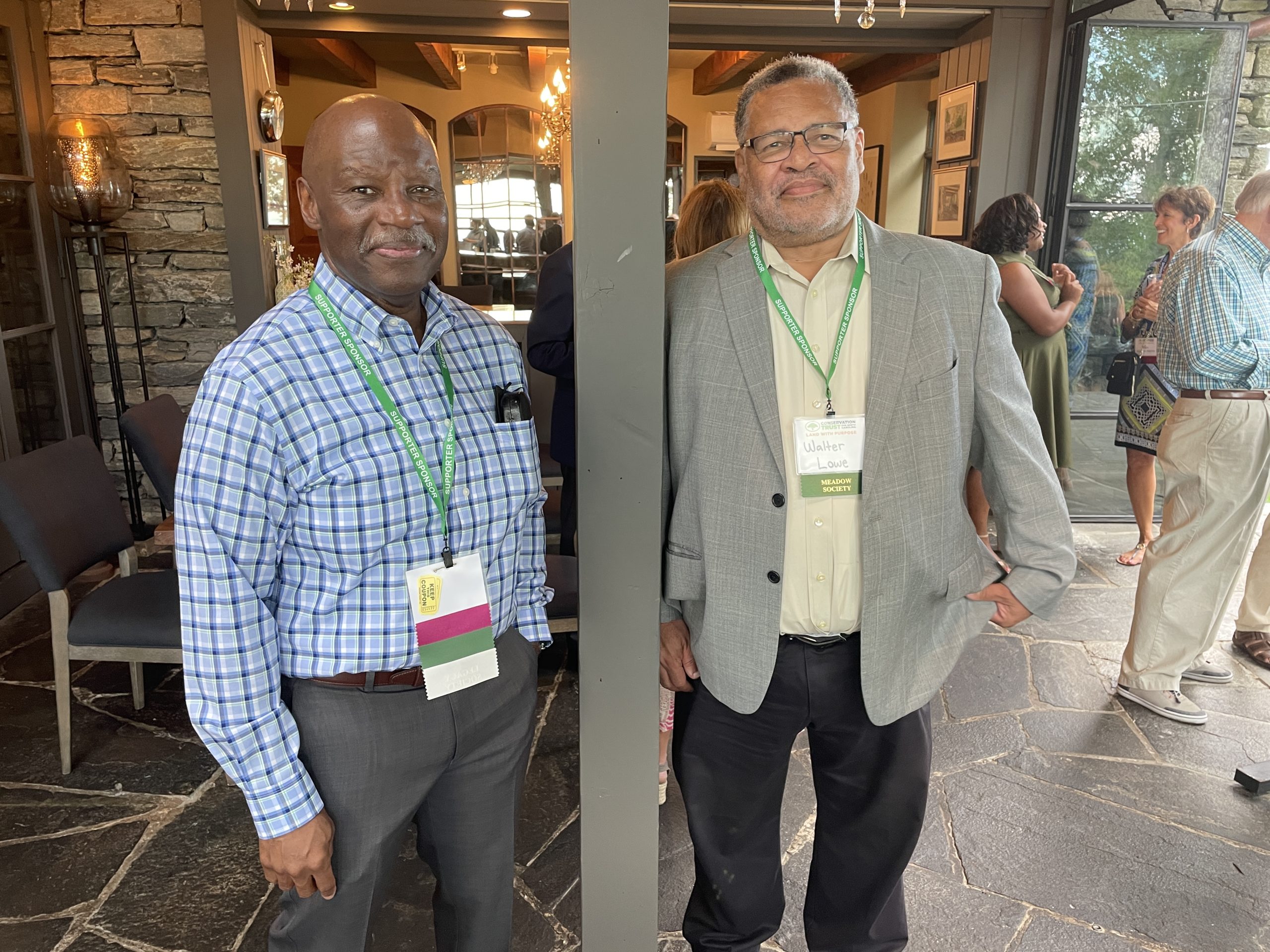 A special note of appreciation to this year's sponsors – we couldn't do this work without your support.
2022 Conservation Celebration Sponsors!
Patron Sponsors
Jo Scott Dorsett
Cobb & Cindy Milner
Tom & Susan Ross
Julia Truelove
Joe & Tina Vrabel
John & Ashley Wilson
Host Sponsors
Chip Anderson
Anna Neal Blanchard
Philip & Langley Borneman
Dodd Haynes & Clara Martinez Haynes
Ray Owens & Sally Higgins
Megg & Robert Rader
Kelley Russell
John & Marguerite Stanback
Walter & Jean Wilkinson
Supporter Sponsors
Kathy Hamilton Gore & Lucian Stamper
Juliana Henderson
Mark Kirkpatrick & Debbie Arnold
Hamp & Katty Lefler
Bill & Cindy Leslie
Mozine Lowe
Pat Mauldin
Margaret J. Newbold and Liz Watson
Alton Perry
Marc Rudow & Deborah Miles
Lisa & Aidan Waite
William & Judy Watson