Edgecombe County native works to discover and preserve lost history of Princeville
Born and raised in Edgecombe County, Kelsi Dew enrolled in Appalachian State's Anthropology program to seek a different experience from her Eastern North Carolina childhood. But now, Kelsi has returned to her roots and can't imagine ever leaving her home.
Kelsi's passion for Eastern North Carolina history from 1850-1900 and the Reconstruction Period called her back to Princeville where she now helps to shape the community's resilient future as an AmeriCorps member through CTNC.  
"I want to understand where I came from and why things are the way they are. Princeville is too important to not care about, locally and nationally. It's a historical gem. I hope more people can care and understand, visit and experience, and ultimately respect what Princeville is."

Kelsi Dew, AmeriCorps Member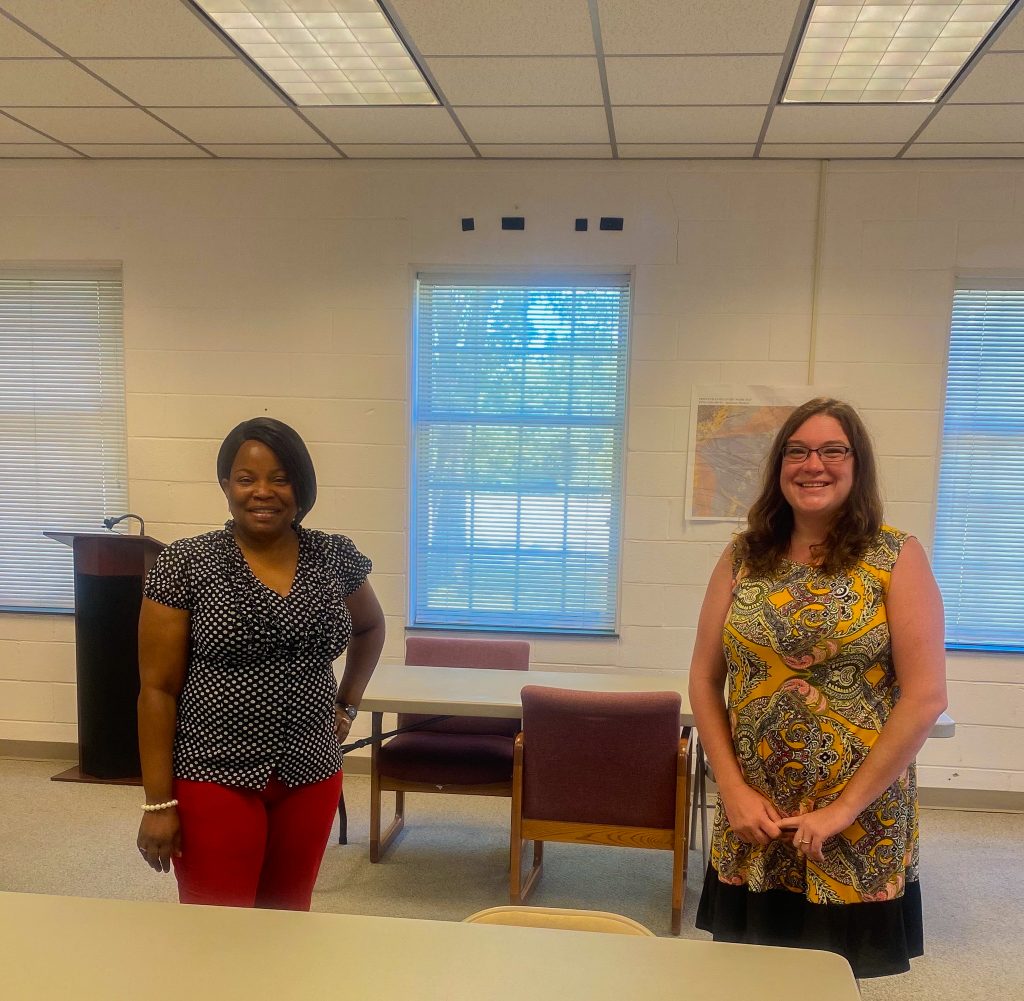 Under the supervision of Princeville town manager, Dr. Glenda Knight, Kelsi is now an integral member of the Princeville team. Kelsi is actively building a record of Princeville's history and heritage to be put on display in the Town's Mobile Museum and permanent museum that is currently being restored from damage inflicted by Hurricane Matthew.
Repetitive flooding makes it difficult to fully document Princeville's history.
Princeville has a long and often tumultuous history with hurricanes, flooding, climate change, and other environmental impacts. As the first town in the U.S. incorporated by African Americans and established by freed slaves, Princeville is also rich in heritage and cultural significance. But the town, built on swampland in the basin of the Tar River, faces threat of erasure as the community is caught on a loop of flooding, recovery, and rebuilding.
Despite the flooding and the hardships faced by the people of Eastern North Carolina, Princeville embodies a story of resilience. Land conservation and cultural heritage directly weave into Kelsi's work because this land has an inspiring story to tell.
Looking ahead to a bright future.
"Even though the town still floods, it rebuilds. The people are what make Princeville resilient. We may have lost physical structures after each storm, but the town and its people are still here."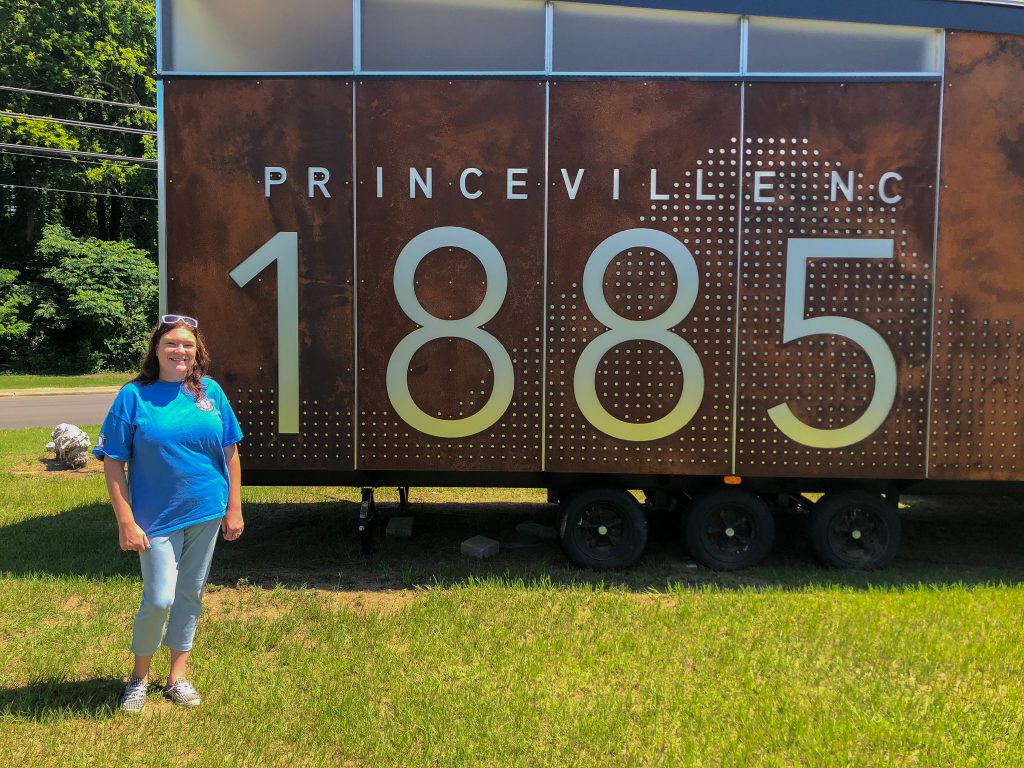 Kelsi is filled with hope about what is ahead for the citizens of Princeville. Her work on behalf of the Town is bridging the past, present and future. She is part of a collaborative effort among dozens of organizations, government agencies, and town residents, working toward a shared goal of revitalizing Princeville with a commitment to sustainability and resilience. This shared vision has brought together many projects and partners in the Town of Princeville, local businesses and residents, and outside organizations like CTNC, The Conservation Fund, and NC State's Coastal Dynamics Design Lab.
Over the next year, the residents will have better resources to tell the story of the union liberation of African American people following the Civil War, the once thriving agriculture economy, and the foundation of resilience that built this community. A Farmer's Market is in development at Heritage Park that will offer a central community hub for Princeville's budding agriculture economy. The Floodprint by NC State Coastal Dynamics Design Lab will provide additional guidance on how Princeville can develop its historic core in ways that can withstand future flood events while continuing this transformation into a vibrant destination for Eastern North Carolina.
"There is so much positive energy here."
Kelsi has made Princeville her home. She met her fiance here and intends to raise her own children here. She will continue to explore all that Princeville has to offer even as her AmeriCorps service concludes.
Kelsi says her next steps are not only to continue her research, but to figure out ways to share the stories she's uncovered. She wants to find ways to present history in a way that celebrates the Town because Princeville deserves to be celebrated for its history, culture, tourism, and conservation efforts.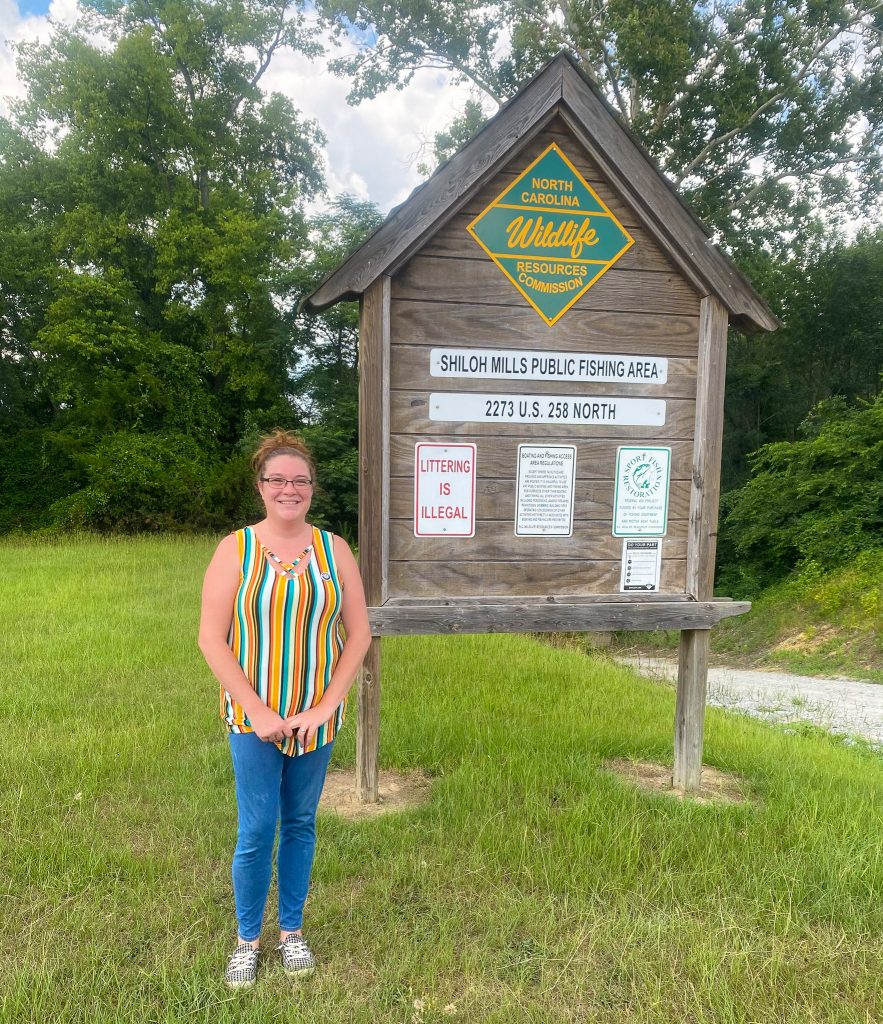 CTNC is embarking on many collaborative partnerships to support the Town of Princeville and their quest to achieve resilience. Read about our partnership to develop a Floodprint that will guide the Town's conservation and resilient recovery efforts.