Latest Donations to Expand Conserved Area Surrounding Waterrock Knob
Raleigh, N.C. – Conservation Trust for North Carolina recently donated three properties totaling 123-acres to the National Park Service (NPS) for addition to the Blue Ridge Parkway. The land, made up of three tracts, contains a significant section of Woodfin Creek upstream of the Woodfin Cascades, between Parkway mileposts 446 and 450 in Jackson County. Each of the tracts adjoin other properties protected by CTNC that will also be donated to NPS for inclusion in the Blue Ridge Parkway.
The Mountains-to-Sea Trail, which hikers can access directly off the Parkway at Woodfin Cascades Overlook, hugs the boundary of two of the tracts. The third property rises to 6,000-feet elevation and hosts a healthy population of native spruce. All of the land is highly visible from Waterrock Knob and is part of a growing area of protected public land around Waterrock Knob near Cherokee and the southern terminus of the Parkway.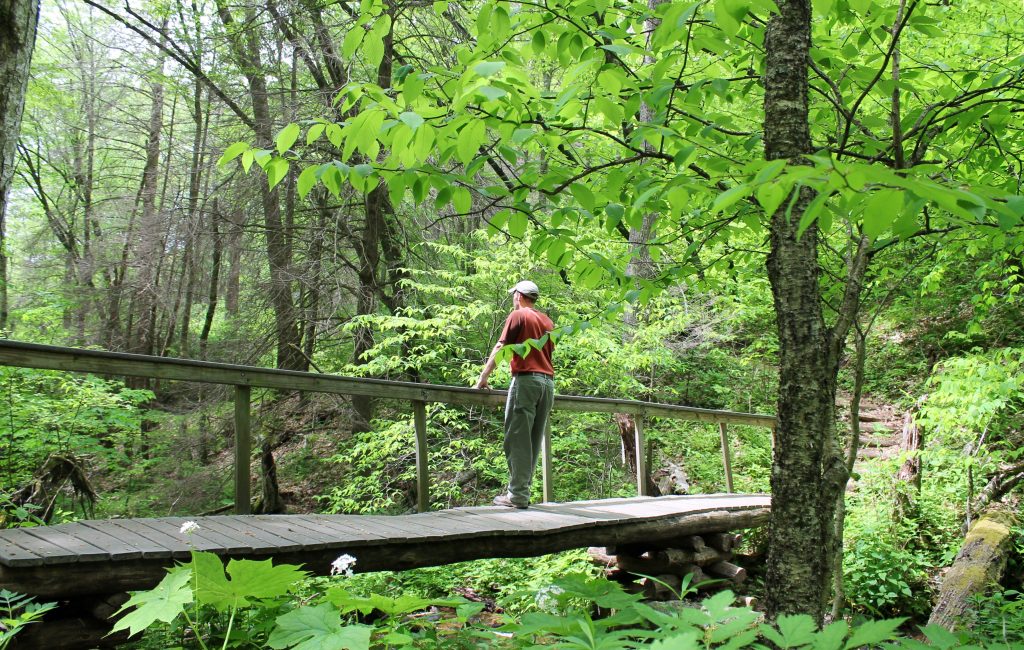 "This is a region that attracts millions of visitors each year due to its natural beauty and unique heritage, said Conservation Trust for NC's executive director Chris Canfield.  "Our partnership with the National Park Service, local communities, and other land conservation organizations ensures all these qualities will endure for generations."
CTNC owns three more adjoining properties that will also be donated to the NPS and has already donated four others in the immediate area totaling 205 acres. These transactions are part of a collaborative effort to bolster the area's resilience to climate change, protect water quality in the Little Tennessee River basin, and strengthen the local economy by expanding tourism and outdoor recreation opportunities.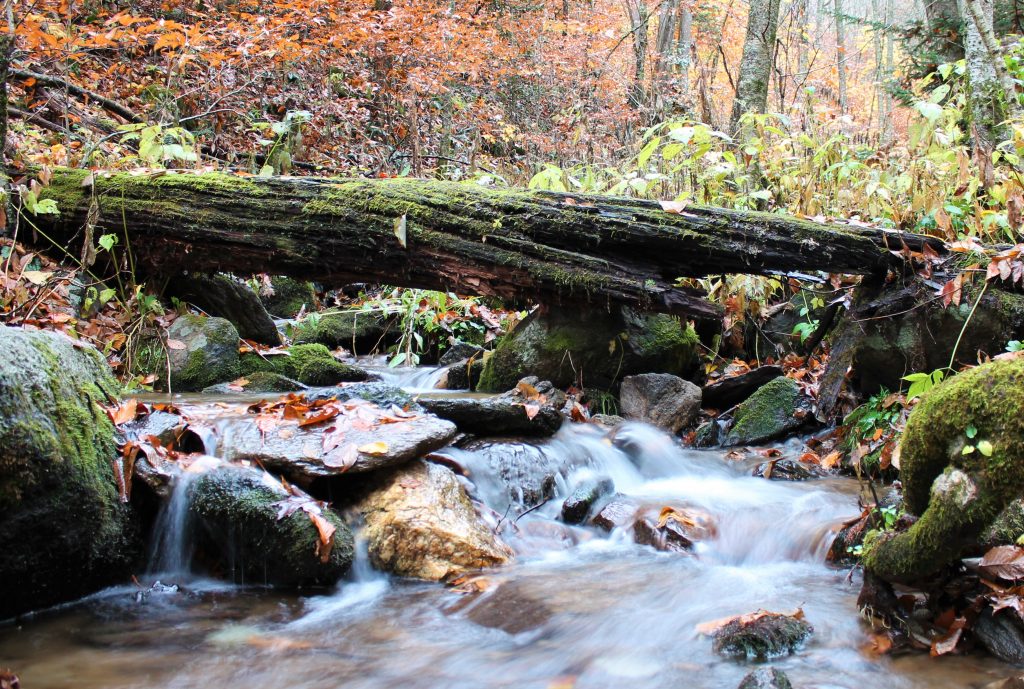 "We are proud to have partners like the Conservation Trust for North Carolina who value the preservation of land for the protection of imperiled natural communities and for the enjoyment of future generations," said Acting Blue Ridge Parkway Superintendent Neal Labrie. "We are happy to do this important work together."
Conservation Trust purchased these properties in 2013 below appraised value. In addition to the seller's generous donation, the purchase was made possible by Fred and Alice Stanback of Salisbury, N.C.
Conservation Trust for North Carolina has conserved 70 properties on the Blue Ridge Parkway, totaling 34,614 acres. Other land trusts that conserve the land surrounding Waterrock Knob include: The Conservation Fund; The Nature Conservancy; Southern Appalachian Highlands Conservancy; Mainspring Conservation Trust; Highlands-Cashiers Land Trust; and Conserving Carolina.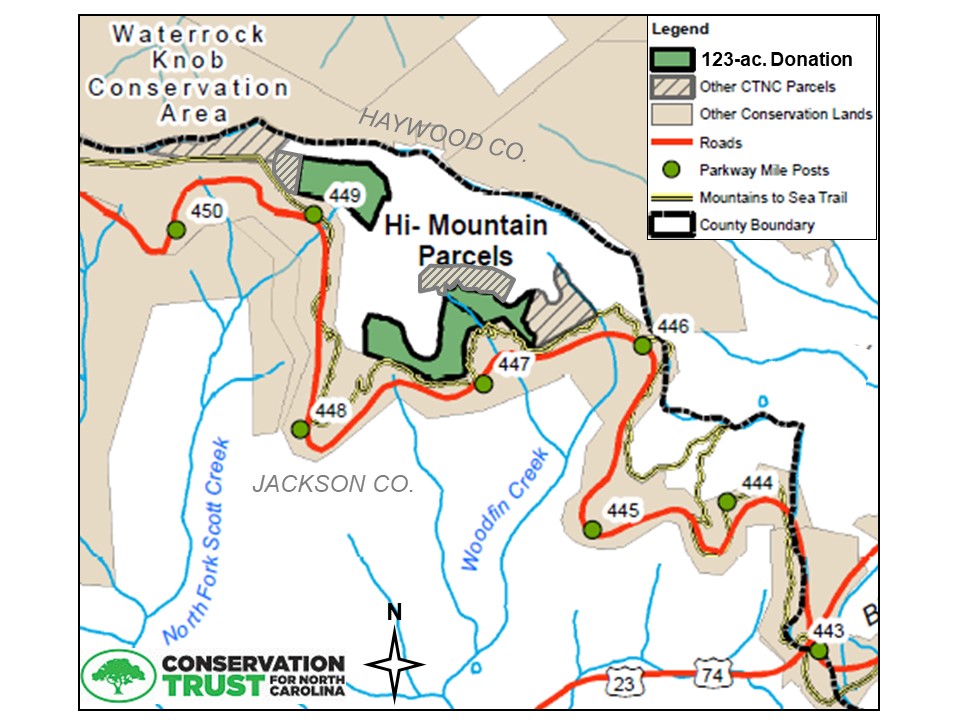 ---
For additional information contact Mary Alice Holley, CTNC Communications Director at 919-864-0428.