In the work to change the culture and practice of conservation, this means aligning our programs to better meet the community's goals.
In 2020, our team aligned the goals of our AmeriCorps program to meet new priorities that advance equity, improve public access, and enrich all our lives. The new Resilience Corps NC will harness AmeriCorps funding to hire young leaders on a path to environmental stewardship, outreach and education. These young professionals will work alongside communities to address climate and conservation challenges through service.
Through Resilience Corps NC, CTNC partners with nonprofit host sites in our state to address issues related to disaster services, climate resiliency, race equity and environmental education. In addition, the program supports rising conservation leaders through real-world, hands-on experience, professional development, networking, community engagement and volunteerism. Resilience Corps NC leaders will develop unique skills and collaborate on service projects that strive to build bridges between conservation organizations and the local communities they seek to serve.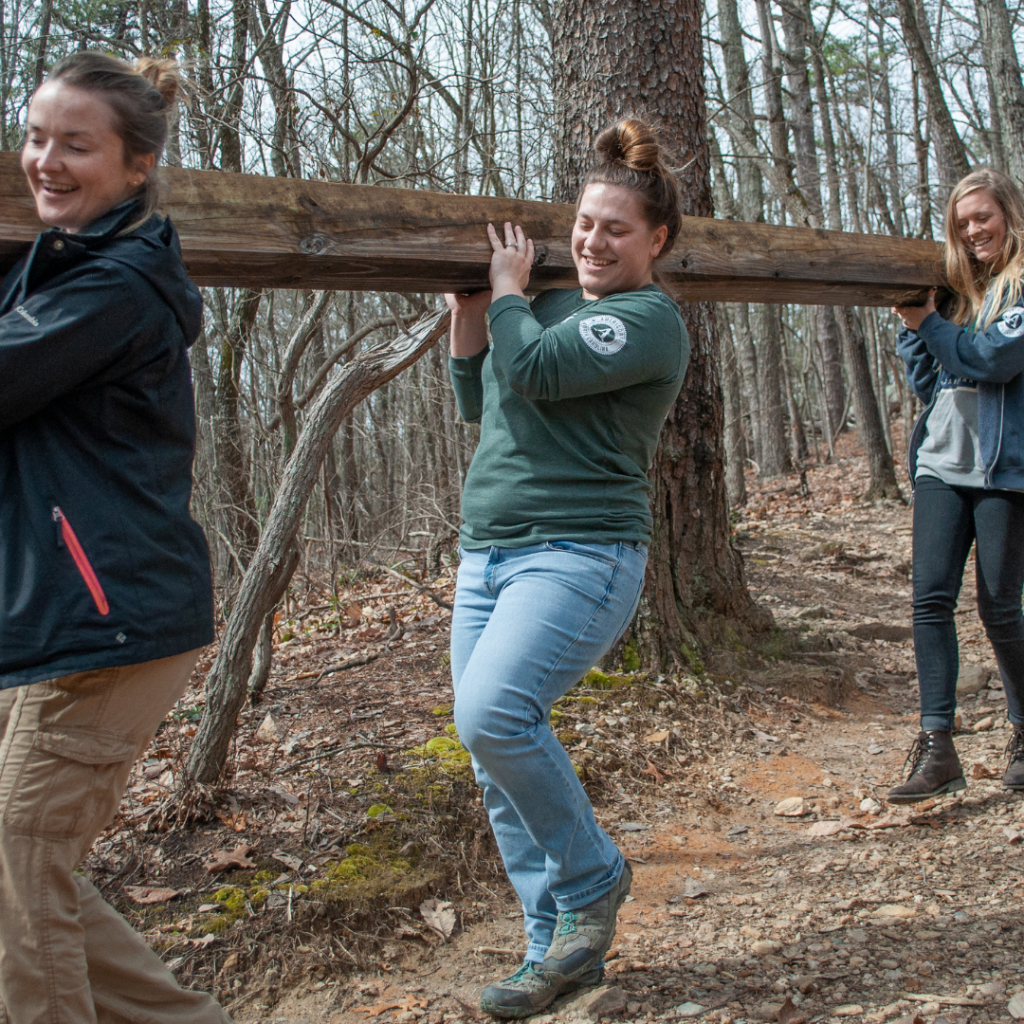 New Focus, New Leadership
With this renewed focus, we knew we had the right leadership in our ranks. We just needed to promote her. Lacey Frownfelter is starting her new role as Resilience Corps NC Program Director.
Nick DiColandrea, current AmeriCorps Project Director, has found his next big gig and will leave CTNC in September. Nick's legacy is building this program, but we'll miss his can-do attitude, serious Star Wars cred, and steadfast guidance for young leaders.
Looking for a New Team Member
Lacey is currently looking to hire a full-time AmeriCorps Program Associate who will enjoy an expanded role and new responsibilities on the team. Please share this job description widely with your networks.