The Princeville partnership is a model for how conservation can meet community needs.
After Hurricane Matthew flooded many Eastern NC communities in 2016, the Princeville Elementary School was shuttered for four years while renovations took place. This year, as students return to campus, local teens will help install conservation amenities at the school and in the town. The work is designed to help students and their families understand the impacts of future floods, learn how to manage storm water, and participate in their community's effort to rebuild in ways that are bigger, better, and bolder.
Conservation Led by Community Needs
A collaborative of state and local partners — including CTNC, NC State Coastal Dynamics Design Lab, Conservation Corps North Carolina, and Resilience Corps NC — has been working alongside the Town of Princeville and Princeville Elementary School to develop the community-led conservation project. The project addresses storm water management challenges while investing in outdoor education amenities for the school and surrounding neighborhood.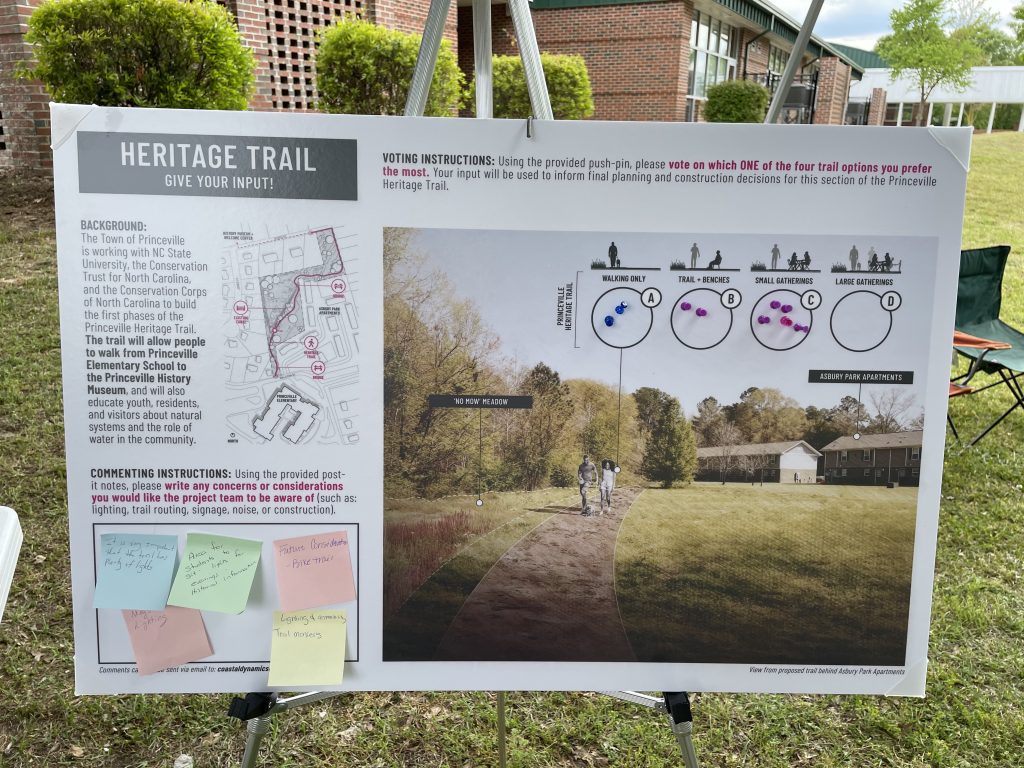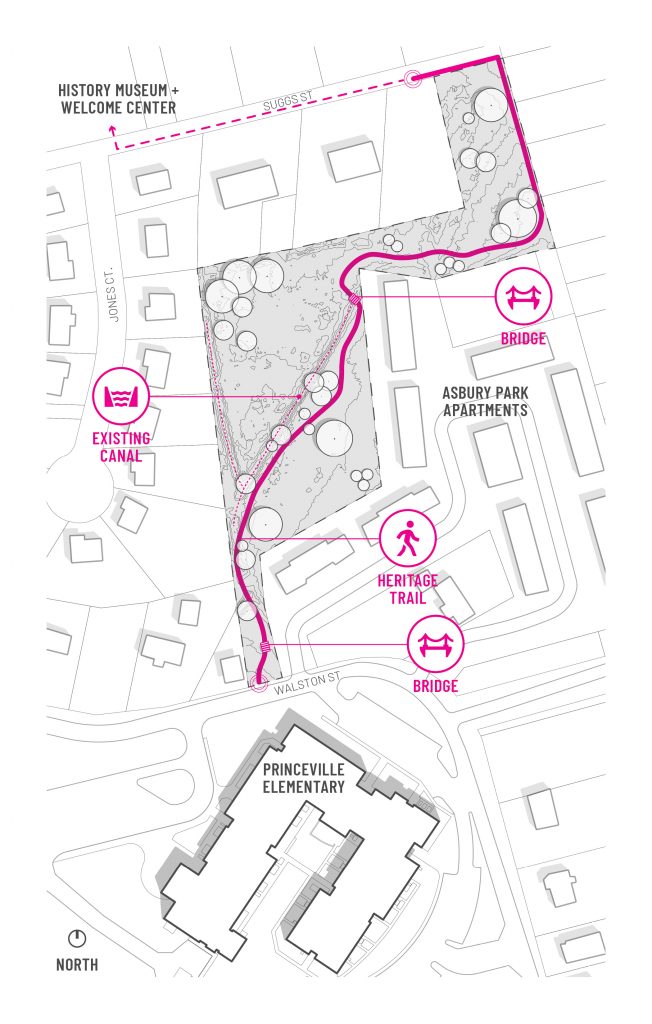 "Princeville is rich in history, traditions, and culture. I'm excited that students will have access and opportunity to learn more about this amazing place we call home." – Principal Mercer, Princeville Elementary School
A Summer to Seed Resilience
A Floodprint, developed by NC State Coastal Dynamics Design Lab, identified the newly re-opened elementary school as a hub for the community that would benefit from innovative, natural solutions to capture storm water and manage flooding.
NC State's Design + Build lab students will be installing shaded seating areas, education stations, garden planters, a bee hotel and bird feeders along the School breezeway behind the Library. These installations will support the school's STEAM (science, technology, engineering, arts, and math) curriculum goals while connecting students to nature through experiential learning.

Conservation Corps North Carolina, formerly the NC Youth Conservation Corps, will manage two youth crews staffed by Princeville and Tarboro youth ages 15-18. They will assist with construction, maintenance, and installation of storm water management features, outdoor classrooms and the Heritage Trail that connect the elementary school to the Princeville History Museum. The youth will be paid, gain skills in landscape design and maintenance, and participate in networking and professional development opportunities.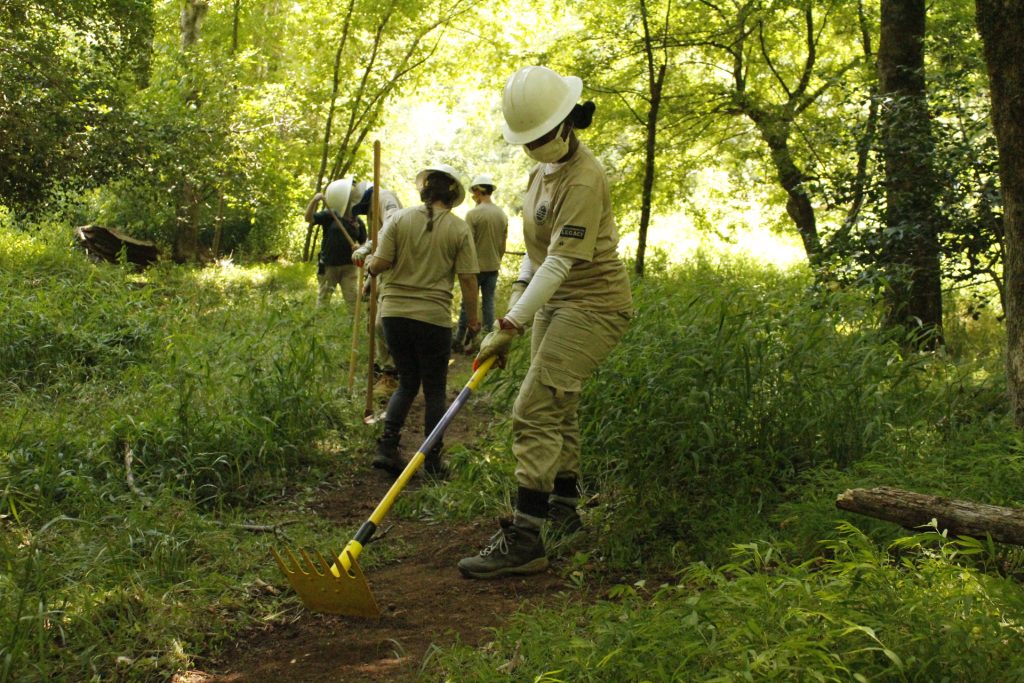 Neighboring residents are most excited about a trail that will provide a walkable path to the center of town as well as the potential for community gathering spaces like picnic tables.
This summer's work is but the start of many collaborations over the coming years to fulfill the vision of the Floodprint and other town plans for greater resilience and revitalization. With additional funding, we look forward to implementing more bold ideas generated from, with, and for the Town of Princeville.
Who is involved:
The Town of Princeville and Princeville Elementary School, Conservation Trust for North Carolina, NC State Coastal Dynamics Design Lab, Conservation Corps North Carolina and Resilience Corps NC.
This project is made possible through a grant awarded by the National Fish and Wildlife Foundation/Wells Fargo Program for Resilient Communities, Seeding Resilience Through Restoration and Education in Princeville (NC).