Conservation Corps North Carolina members assist a community garden; help build unity in Durham.
Typically, teams working with Conservation Corps North Carolina spend a lot of time building and improving hiking trails and outdoor recreation spaces in rustic locales. But this assignment was community-based as the crew worked to benefit an urban farm in the heart of Durham. Durham's Urban Community AgriNomics program (UCAN) partnered with Conservation Corps North Carolina (CCNC) to take on an unconventional project: giving the growing space a little extra ❤️.
The CCNC crew spent over 1,255 combined hours working at the UCAN farm. They helped build a new chicken coop to replace a dilapidated one. ?They also repaired an "intergenerational sharing deck" to be used as a community gathering space, complete with a wheelchair ramp, safety railing and properly secured posts for structural integrity.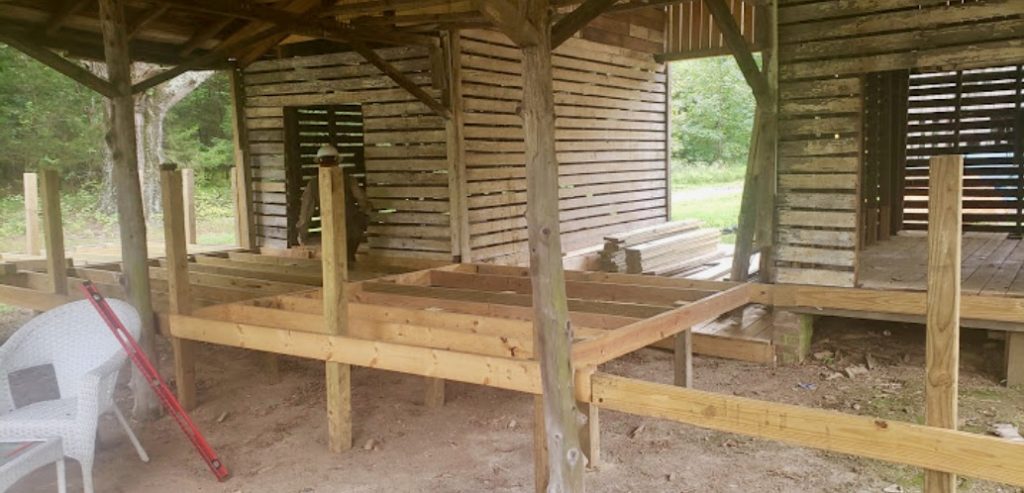 "I wanted some land in Northern Durham where I could bring community together and help people," UCAN founder Delphine Sellars said. "Because I know that a lot of the kids, for example, are being bussed from inner city Durham. And they bring their drama and their traumas."
The team worked safely, efficiently and with dedication to enhance a space that would engage the surrounding community, build relationships and enable UCAN to better support Durham residents – because when people gather around fresh food and good conversation, there's nothing they can't accomplish. ???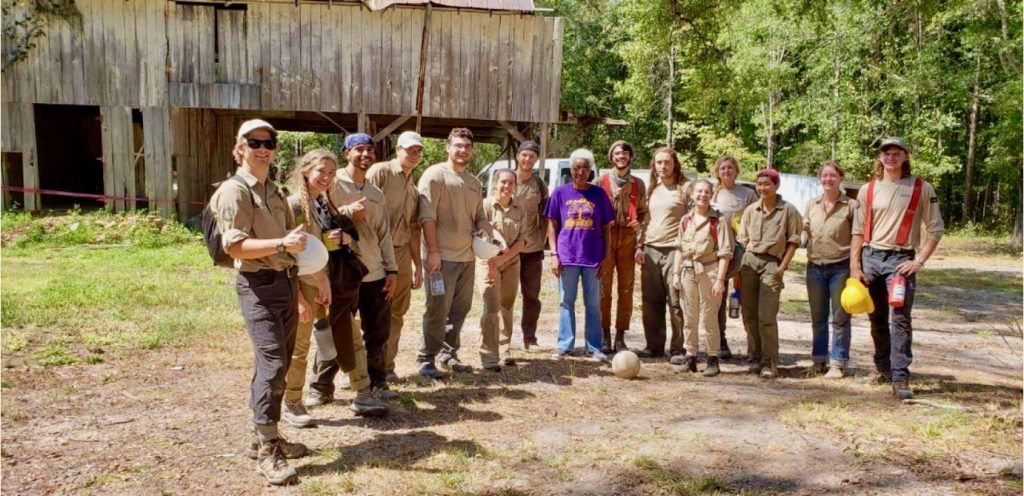 Conservation Trust for North Carolina is proud to support strong, resilient communities through Conservation Corps North Carolina work. Because, when our lands and communities are experiencing threats, we need conservation solutions powered by people. And if we're searching for rejuvenation in our communities, there's not much fresh air, good food and a little exercise can't accomplish.
If you'd like to see the team in action and learn how their work with CCNC has enhanced their personal and professional community, check out this video.
And, as always, we'd love to see you join our own community and keep you updated! Consider signing up for our email list to receive future updates about our work.