Race equity and sustainable agriculture inspire this rising leader
After studying environmental studies, ecology and field biology with a focus in plant ecology at UNC Asheville, Tamarya Sims was encouraged to join AmeriCorps through the Durham Public Schools Hub Farm. She primarily focused on environmental and garden education, and field work, all while developing a passion for teaching. 
Tamarya heard a lot about AmeriCorps during her undergraduate years and was drawn in by the program's commitment to building just communities and race equity.
"I feel like service is what I think my degree is about. Environmentalism is about service and it only makes sense to do Americorps. I knew I wanted to build connections and listen and learn and support the community."

– Tamarya Sims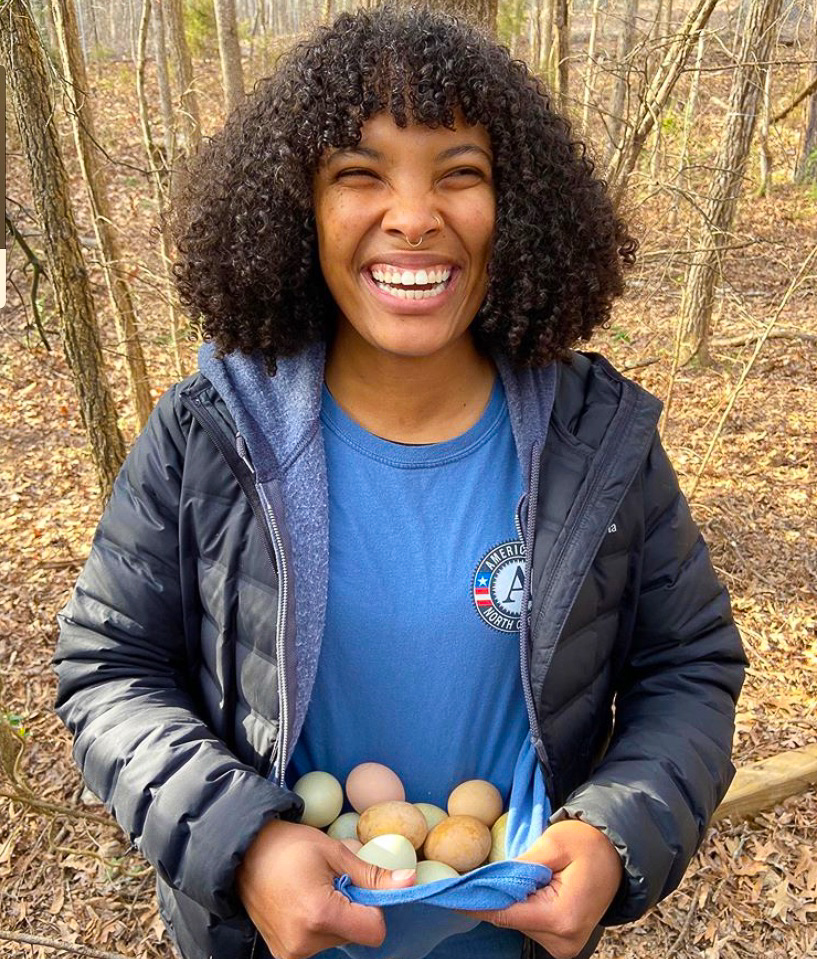 Tamarya's  hands-on work in Durham has embodied what it means to build a resilient, just community through sustainable agriculture and community outreach. She said one of the most important developments that came out of this program was her realization that her passion is not just within the environmental realm, but that she specifically wants to teach people, especially people of color, how to grow food sustainably by owning her own farm.
Tamarya's deep interest for food justice and sustainable agriculture and horticulture developed while being in a community of people that looked like her. Being from Conover and going to school in Asheville for environmental studies, Tamarya was often the only Black person in her classes. There was often a difficulty to connect because no one was familiar with her lived experiences, but coming into the Durham education community was a brand new experience for her.
"This was the first time I was around students who looked like me and seeing teachers who looked like me."
She said it was eye opening and showed her that she feels empowered to do more work to break barriers between people of color and the outdoors.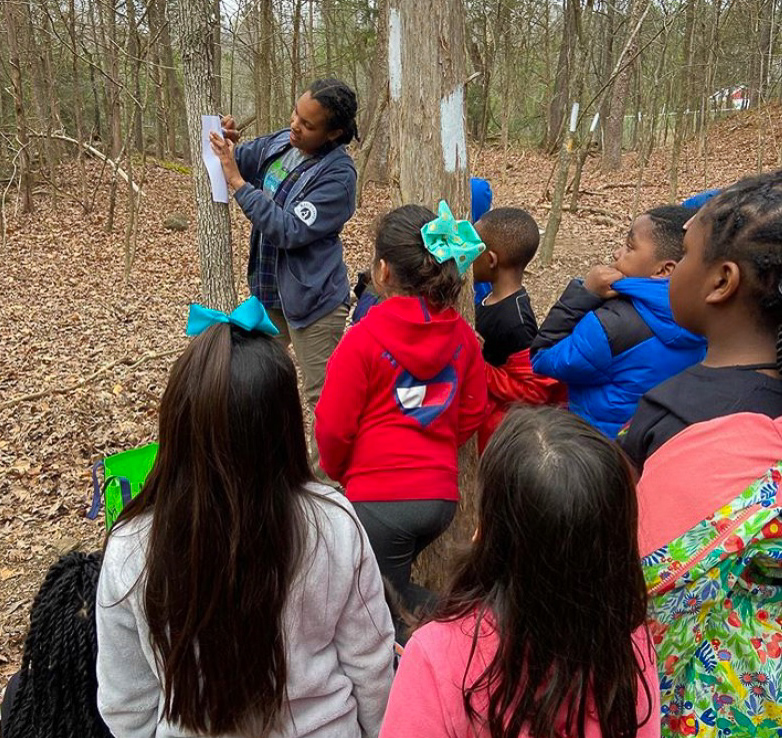 Tamarya said she was often uncomfortable in social spaces where she was the only person of color, but she is passionate about being a role model for Black youths and young people of color to be encouraged to get into environmentalism and not be scared to pursue careers in environmentalism. She wants them to know there is a space for them within this field.
Tamarya said AmeriCorps service was so helpful to realize her professional goals and calling to teach. 
Tamarya says that "growing food is a weapon" and after completing her AmeriCorps service term, she aims to break down barriers between the Black community in North Carolina and nature. All of us here at CTNC cannot wait to see the work she accomplishes as a rising leader in our state. 
Congratulations to Tamarya for all of her amazing work!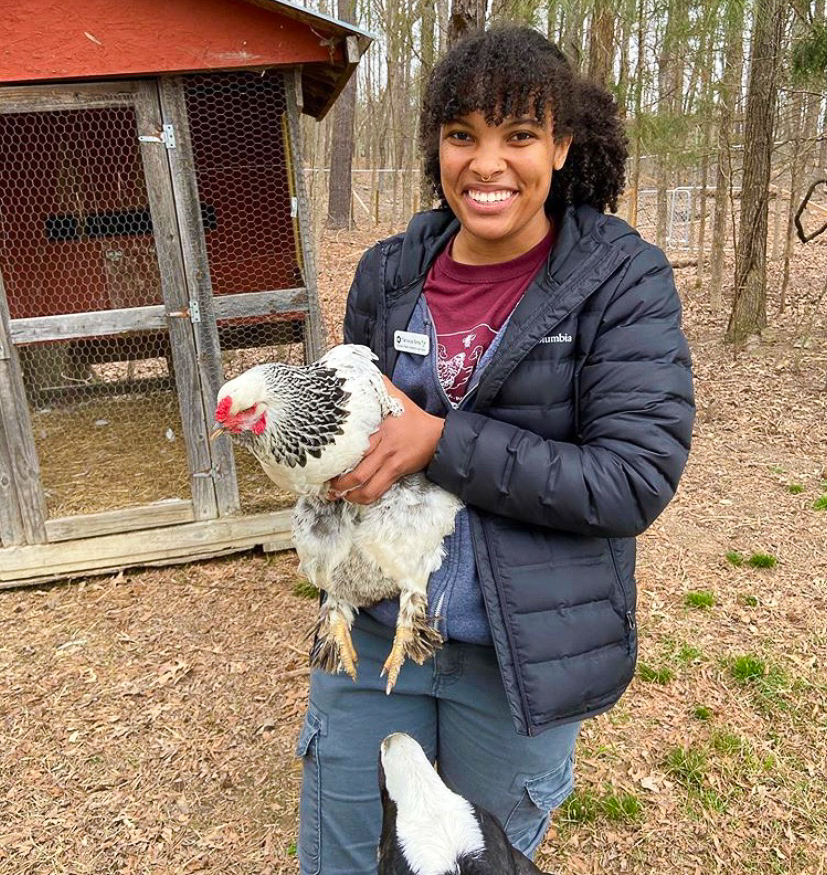 CTNC's service programs allow us to provide capacity and support to resilient community partners throughout the state. To learn more about CTNC's AmeriCorps service program or apply for an open position, click here.