Championing climate-resilient conservation to achieve statewide systemic change
"A resilient North Carolina is a state where our communities, economies, and ecosystems are better able to rebound, positively adapt to, and thrive amid changing conditions and challenges, including disasters and climate change; to maintain quality of life, healthy growth, and durable systems; and to conserve resources for present and future generations."

Executive Summary, North Carolina Climate Risk Assessment and Resilience Plan, June 2020
Addressing North Carolina's Current Needs
Our state needs to prepare for the challenges our communities face today and tomorrow. Historically, land protection efforts have been driven by a property's conservation value scored by biology, geography and hydrology. Today, we must strive to bring additional focus to how people – all North Carolinians – may be impacted by the lands we conserve and how they benefit best from that work.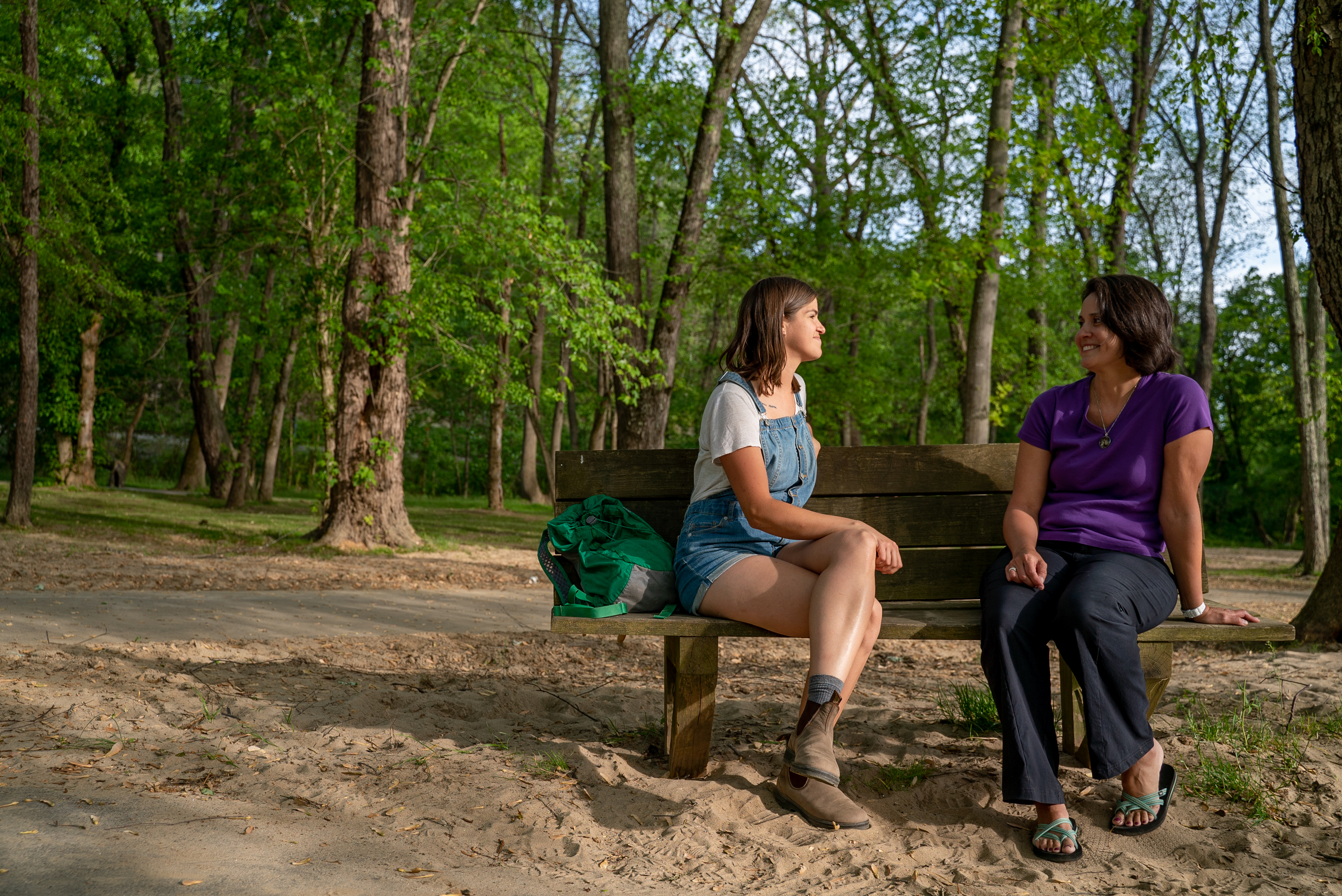 At CTNC, we seek to deliver conservation with this deeper purpose. Our diverse range of expertise in land protection along the Blue Ridge Parkway, our successful young adult service and education programs, and our commitment to advancing race equity in the conservation sector have well-positioned CTNC to respond to the needs of North Carolina communities in innovative and holistic ways.
"Guided by our values, CTNC's staff and board have adopted a holistic approach to land conservation. Alongside our community partners, CTNC seeks to understand people's relationship with land so we can better understand how conservation can support better outcomes related to public health, economic development, access to recreation and healthy foods, and building communities resilient to the impacts of climate change."

-Chris Canfield, CTNC Executive Director
A strategy that's catching on
A community-led approach to conservation is emerging in the state. The recently released North Carolina Climate Risk Assessment and Resilience Plan – which CTNC contributed to – emphasizes the need for a holistic approach to statewide resilience. This plan provides CTNC and our partners with shared, foundational goals we can build on.
The report states that "immediate focus must be on developing strategic priorities for public and natural infrastructure improvements as well as actions that integrate climate resiliency into agency operations, local disaster recovery programs, and long-term planning."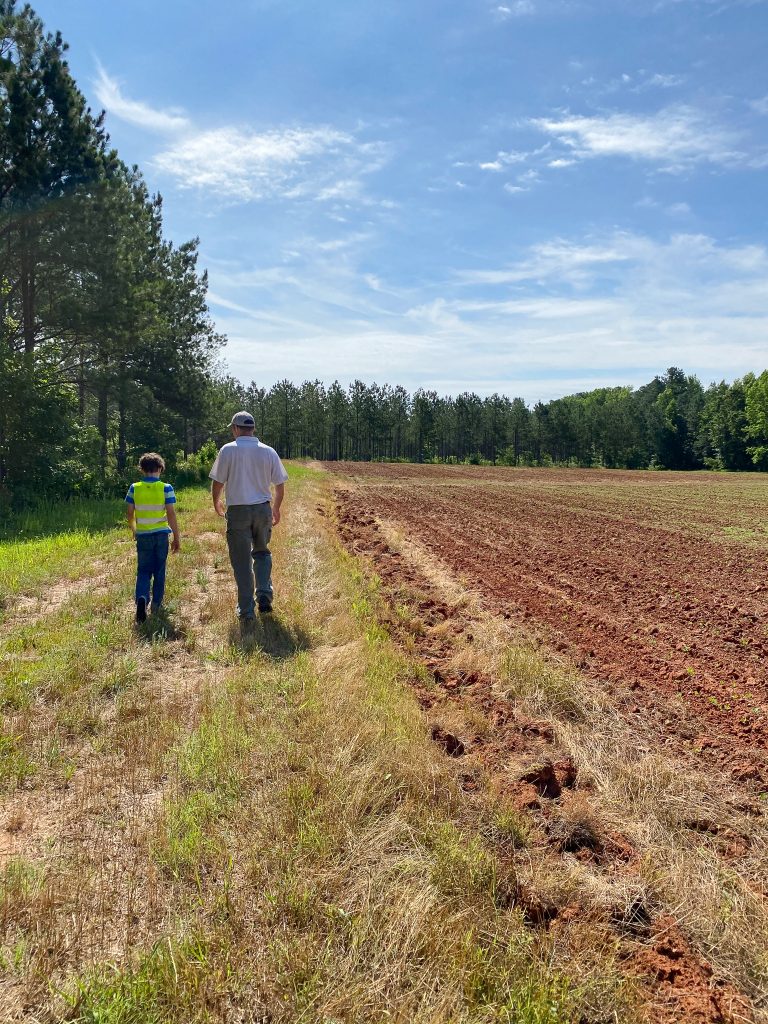 CTNC is well equipped to deliver on that focus: we have already begun to work with community partners to develop a long-term resilience plan in Princeville and look forward to modeling this approach across the state.
Embracing equity as a guiding priority for our work, we're inspired to see North Carolina leadership acknowledge the need to build capacity among our most marginalized communities. That emphasis is key to seeding systemic change toward greater resilience. Our state now has the opportunity, and the responsibility, to adopt policies that promote statewide resilience for the health of our land and all our people.
A close-up on the strategy in action
CTNC's holistic resilience strategy is already taking shape.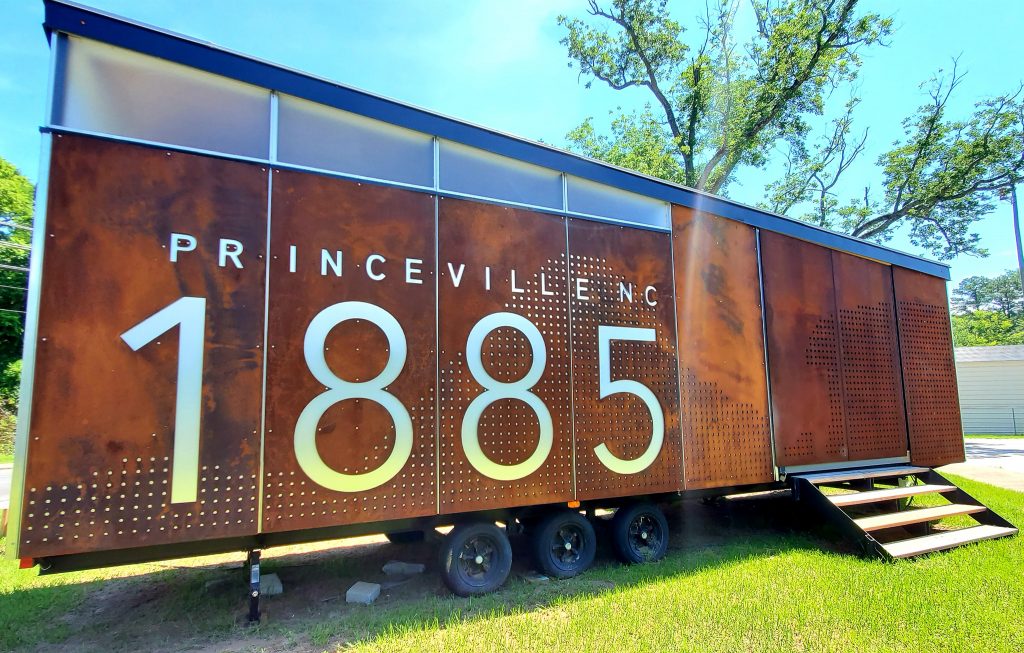 With the help of amazing community partners, the expertise of the NC State's Coastal Dynamics Design Lab, and the trust of the Princeville citizens, we are completing the Floodprint this fall. This detailed plan shows how smart conservation and landscape planning can help the town survive future floods while building a vibrant economy that preserves and celebrates Princeville's proud history.
But a plan is only as good as the action it guides. CTNC is now launching on-the-ground action to begin a first phase of work outlined in the Floodprint.
We are collaborating with partners to build water-absorbing, green infrastructure around the Princeville Elementary School. The school building, at the hub of the community, has been recently renovated and flood-proofed. CTNC's project adds rain gardens, bio-swales, and other natural approaches to water management on the expansive school grounds. A Conservation Corps North Carolina crew will do much of the work, including building an educational trail for public use. A CTNC AmeriCorps service member will help develop an environmental education curriculum in partnership with students and faculty.
We are documenting our steps during this process to learn from, improve our work, and share lessons toward developing a statewide, community-based model for building resilience.
These are only the beginning steps in a multilayered and multiyear partnership. We know that achieving resilience will be an ongoing, challenging mission, but we are excited – and hopeful – that you will join us to help build a resilient, more just North Carolina.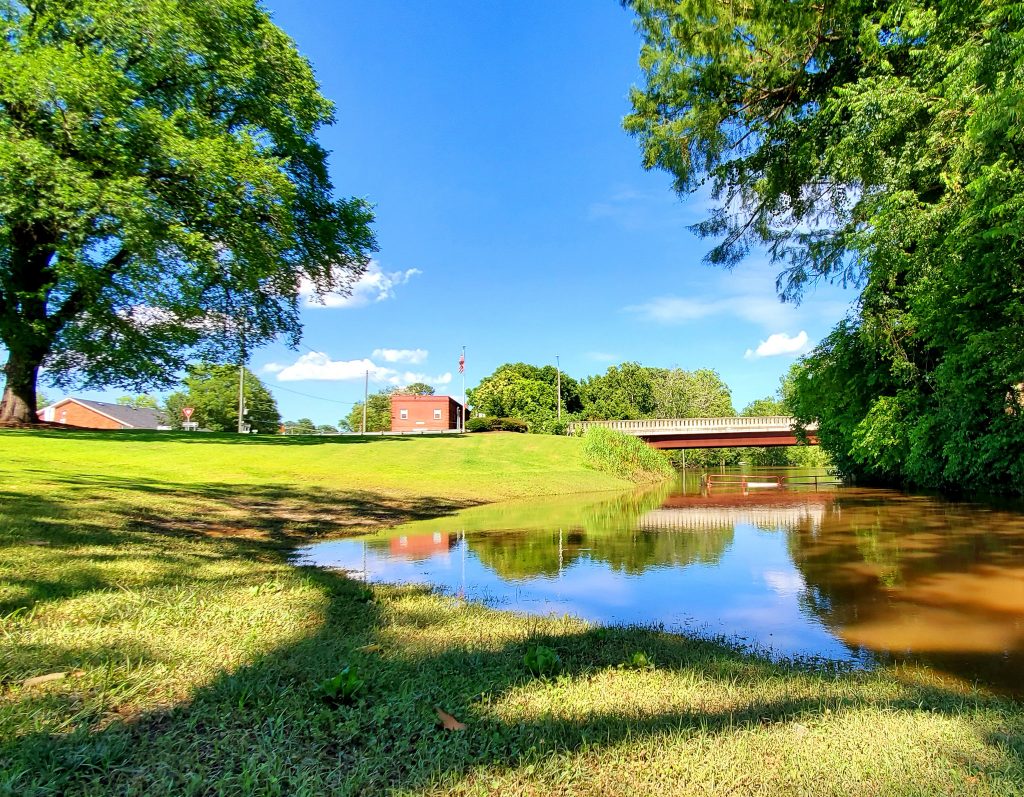 ---
Learn more about our Princeville Collaborative by joining our email list. You'll receive updates as we launch new projects with the Town and other communities throughout the state.