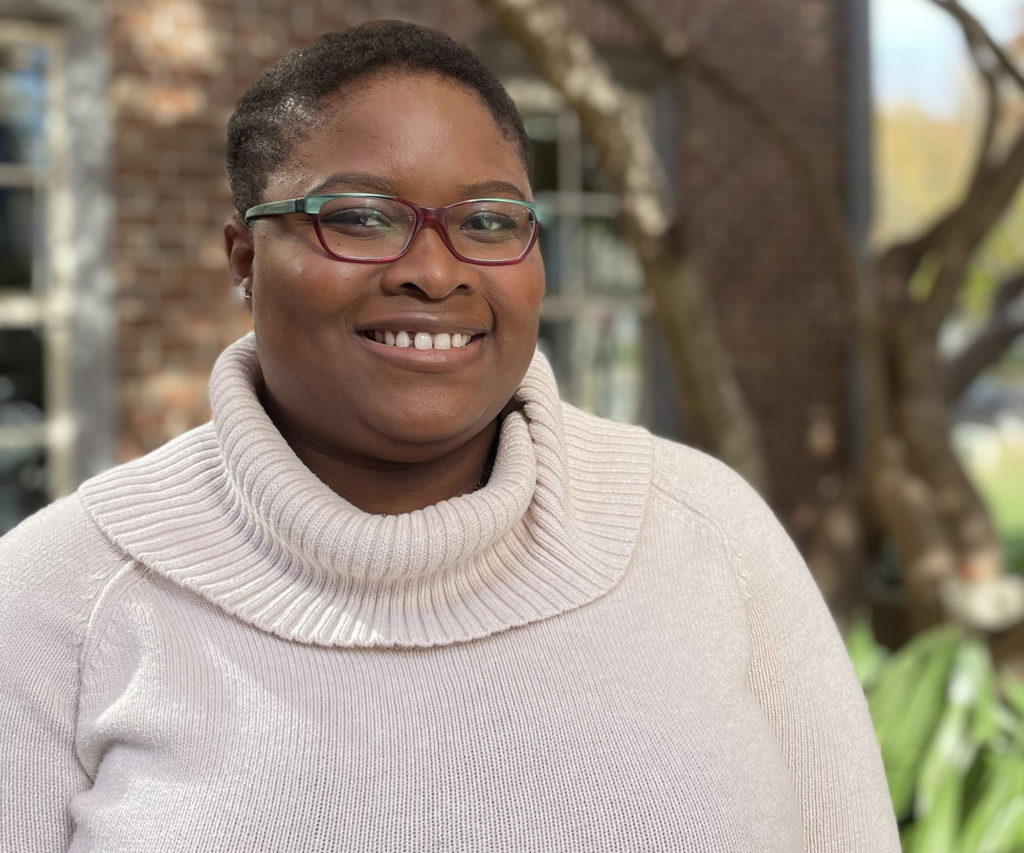 Michaella Kosia, AmeriCorps Program Director, comes to CTNC from an unexpected field: public health. She graduated from East Carolina University with a B.S. in Public Health and her background comes from other areas of public health, such as addressing health disparities amongst marginalized communities in community health.
She's bringing her unique perspective to CTNC by supporting our Resilience Corps NC host sites and members during their service term by coordinating training, planning cohort connection events, building relationships, and strategizing other best practices for member sustainability.
When did you first realize the real and present impacts of climate change?
I probably first realized the real and present impacts of climate change back in the early 2000s. I remember Al Gore bringing attention to global warming. As a child, I didn't realize the severity of it until years later, into adulthood. Because I'm a naturally curious person, I decided to begin educating myself on environmental issues such as global warming and the effects of climate change. Once I stepped into this area of awareness, I started to notice the changes in weather patterns. Now, it has been over 20 years since I was exposed to the topic and it has unfortunately worsened over time. I wish our country would have taken it more seriously earlier by being more proactive.

How have you seen climate change impact North Carolina?
With North Carolina being a coastal state, hurricane season in NC has become more active and it's occurring earlier. Water levels are rising with more flooding on the coast, summers are extremely hot, and I even read that sharks are migrating closer to our shores due to the waters getting warmer.

What does climate resilience mean to you?
To me, resilience can be seeded through education on climate change, spreading awareness through that knowledge, supporting organizations who are focused on making a change and voting for elected officials who explicitly support addressing the climate crisis.

What's one thing everyone should know about climate action?
It takes all of us! Although our individual efforts are necessary, we can truly move mountains as a collective.

What are actions that organizations in NC can do right now to make our state more resilient?
Make sure to include marginalized communities that are disproportionately impacted by climate change. I've observed that marginalized populations such as Black, Indigenous People of Color, immigrants, and those with special needs/disabilities tend to be left out of the conversation when they are experiencing higher/damaging levels of climate change. This can be done by having educational material in other languages, partnering with other organizations within said communities, making the educational material accessible (braille for those visually impaired, audible for those hard of hearing) etc.
Implement more options for staff in these organizations to work from home. Working from home would save on gasoline and greenhouse gas emissions.
Implement more educational programs about climate change in our schools. Like Whitney Houston said, "..the children are our future, teach them well and let them lead the way". We always want to leave the world better than we found it and this can be done through the next generations.
Working in climate resilience can be overwhelming. How do you keep going?
I do my best to prioritize my mental health whenever I feel overwhelmed. Walking our local trails, practicing mindfulness, eating well, and being intentional about spending time with friends and family.
Want to connect with Michaella? Email her.