Through the Mountain Revolving Loan Fund, CTNC awards small grants to land trusts conserving critical lands in Western North Carolina. 
From direct assistance with land protection to awarding small grants, CTNC is proud to work alongside and support the efforts of our land trust partners throughout North Carolina. Each year, CTNC offers low-interest loans, and awards small grants through our Mountain Revolving Loan Fund to facilitate critical conservation projects spearheaded by local land trusts in Western North Carolina.
The purpose of the Mountain Revolving Loan Fund (MRLF) is to provide bridge financing with minimal interest to North Carolina land trusts for the purchase of conservation land and easements. This fund was established with the help of a generous donor with a passion for conservation in Western North Carolina. A unique component of the MRLF Program is our small grants program, whereby CTNC awards grants of up to $25,000 each to eligible land trusts for land and easement acquisitions. Unlike the loans, these grants do not have to be paid back by the recipient.
"CTNC's MRLF loans and grants have been crucial components of many conservation successes by our partners in Western North Carolina," said Rusty Painter, Land Protection Director. "By the very nature of the MRLF Program, as loans are repaid, the money becomes available to re-lend, thus continually providing a stream of financing that allows land trusts to respond quickly to properties highly threatened by development. A percentage of the balance of the loan fund is given out each year in grant awards."
Each year CTNC receives many fantastic applications from our partners. This year, CTNC awarded $113,400 to seven land trusts. Here is a list of the great projects we are proud to support: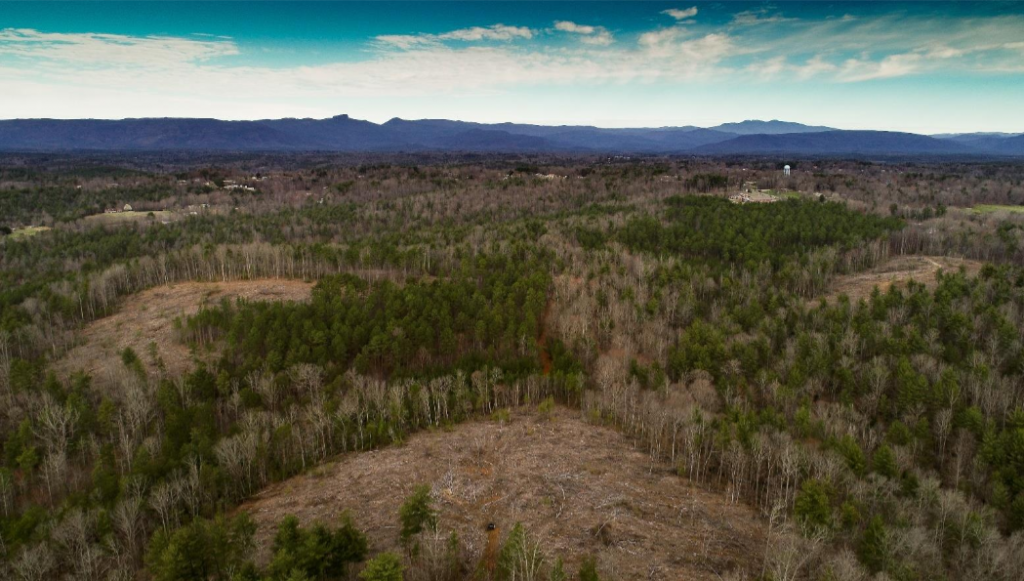 The Foothills Conservancy of North Carolina (FCNC) was awarded $20,000 to help fund the new Oak Hill Community Park and Forest. FCNC will manage and develop this land near Morganton in central Burke County for a community park, forest, and farm. Establishing a free, public park and forest will improve the quality of life for all citizens of Burke County and Morganton through easy access to nature for passive outdoor recreation, environmental education, community agriculture, and archeological exploration.
Blue Ridge Conservancy (BRC) was awarded $12,650 to design the Valle Crucis Watauga River Access in Watauga County. BRC purchased the 2.5 acre property in partnership with a conservation buyer to create a public access to the Watauga River. This project is in connection with a greater mission to provide public access to land and water resources, especially recreation as this land will become a public access site for fishing, tubing and paddling.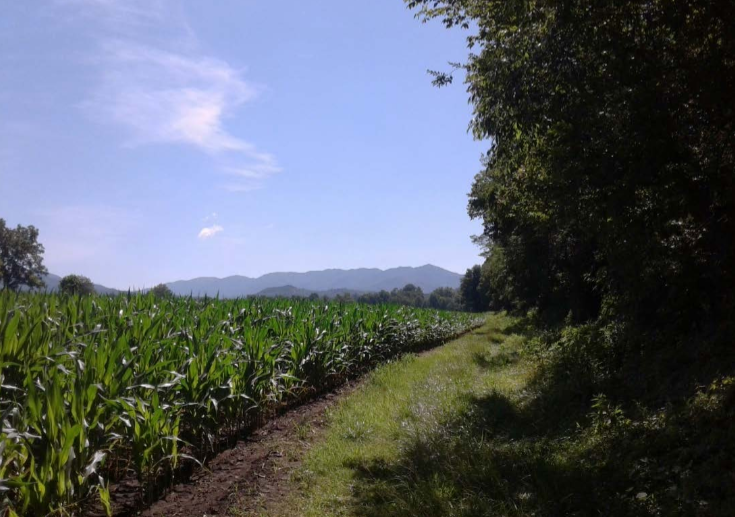 Mainspring Conservation Trust was awarded $17,500 for their Wood Farm project in Cherokee County, an important acquisition to protect 391.53 acres of land and the largest intact farmland tract in Western North Carolina. This is a strategic acquisition for Mainspring as the land adjoins three adjacent conservation easements, which together will protect agricultural soil classified as Prime and Soil of Statewide Importance, 2- miles of Valley River (classified C and Trout Waters), and four tributary streams. 
Conserving Carolina has been awarded $15,000 to fund the Franklin Bog property that will protect over 17 acres in Henderson County. By protecting this important land tract, Conserving Carolina will prevent upland development that would impact the recent, expensive bog restoration done under the direction of expert Dennis Herman. Protecting this site will also preserve a pond adjacent to the DOT restoration site, a pond which the US Fish and Wildlife Service has documented to provide key habitat to southern bog turtles who enjoy basking at the edge of the pond. Additionally, the pond offers an excellent opportunity for restoration to enlarge the bog in the future.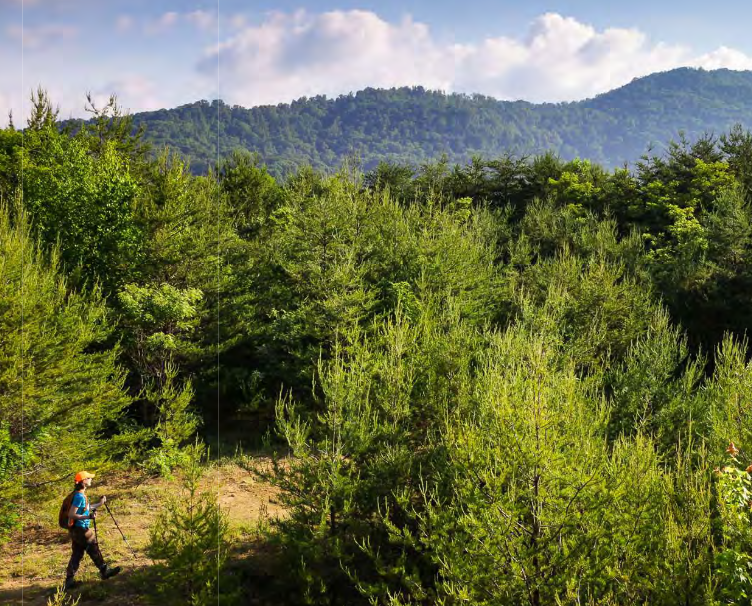 Southern Appalachian Highlands Conservancy (SAHC) has been awarded $20,000 for the Chestnut Mountain property to protect 448 acres in Haywood County. The majority of the property will be a conservation easement with forest and trails. SAHC is already drafting an exciting future for the location by planning to build a 91-acre "park hub" that will contain park infrastructure such as a pavilion, some parking, a bike skills progression course for all ages, and bathrooms. This large tract under protection will also permanently protect 9 miles of stream in the French Broad River Basin, as well as secure habitat for NC wildlife, including three rare species: white bear sedge, upland bladder fern and the Cherokee melanoplus grasshopper.
Piedmont Land Conservancy (PLC) has been awarded $12,500 to complete a donated easement on 322 acres of the Womble family land in Alleghany County. The property is completely undeveloped with several headwater streams and forests. This property is situated in the headwaters of the South Fork of the Mitchell River, which has been a key protection initiative of PLC since 1999. In addition to protecting Mitchell River headwaters, another conservation value of the Womble property is that it is located on the Blue Ridge Escarpment, one of the most ecologically diverse regions in North Carolina.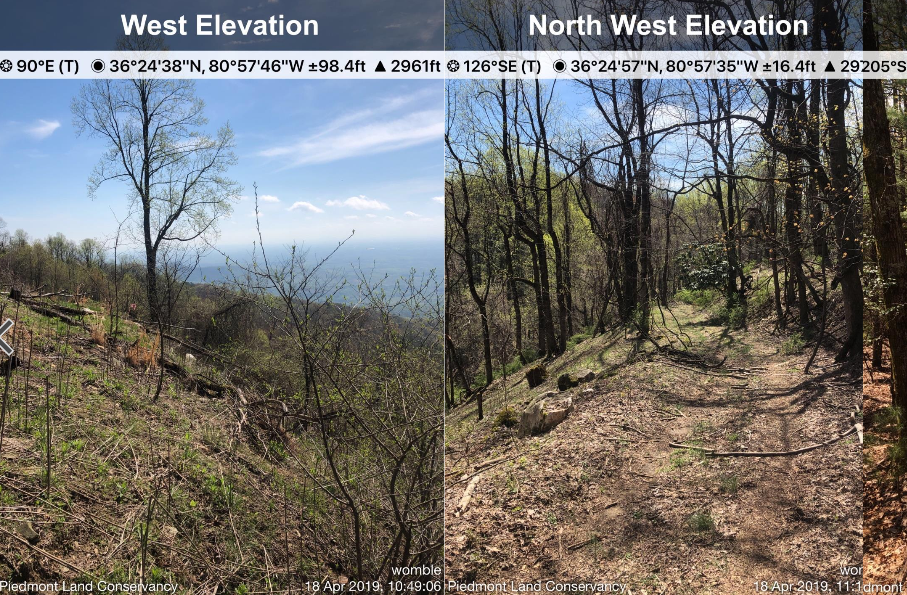 Highlands-Cashiers Land Trust (HCLT) has been awarded $18,350 to place a 25-acre easement on the Horse Cove Bog property in Macon County. The Horse Cove conservation easement is a new project but has been on HCLT's high priority list since 2011, and the land trust has worked with the land owner on three other easements. The Horse Bog Cove is currently unprotected, but it holds special conservation value: it is the site of an existing bog and a wetland complex associated with seeps at the toe of Rich Mountain. The property also has a rich heritage: the valley bottom of Horse Cove is the gateway to the Highlands/Cashiers Plateau and was settled as early as 1835 to build pasture lands and homes.
These are just a few examples of critical projects CTNC is able to support in Western North Carolina with the support of generous land conservation donors. From parks to farms to bogs, CTNC is proud to support the diligent efforts of our land trust partners. The Mountain Revolving Loan Fund and small grant program serves as an important reminder that we are all allies in the work to build a more resilient and just North Carolina.