How service and community work drives this future stormwater planning leader
North Carolinians are all too familiar with the damage of stormwater as we face severe flooding with worsening hurricane seasons annually. This stormwater floods towns and cities all over the state, damaging infrastructure and polluting clean water sources. Stormwater planning will directly contribute to a more resilient North Carolina for years to come.
These are the issues Stephen Peters explored during his 10-month AmeriCorps service term as he worked directly with the Kernersville community to provide stormwater education.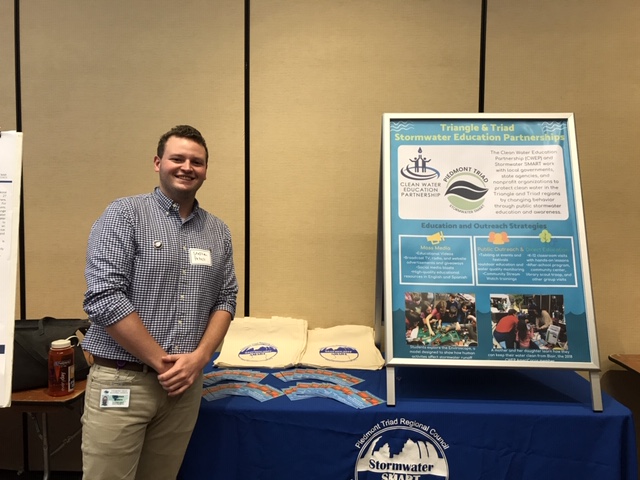 As a native of Kill Devil Hills in the Outer Banks, Stephen is familiar with the coastal environment of NC and the impact of storms on towns. He has first-hand experience witnessing how stormwater can damage a community. After graduating from Wake Forest University in 2020, Stephen was trying to figure out how he could combine his degrees in biology and environmental studies with his goal to serve. As a second lieutenant in the army reserves and a longtime volunteer, Stephen wanted to make sure his next steps were service-oriented. That's where AmeriCorps came in.
"Service has always been important to me," Stephen said. "This was another way for me to serve my community and state."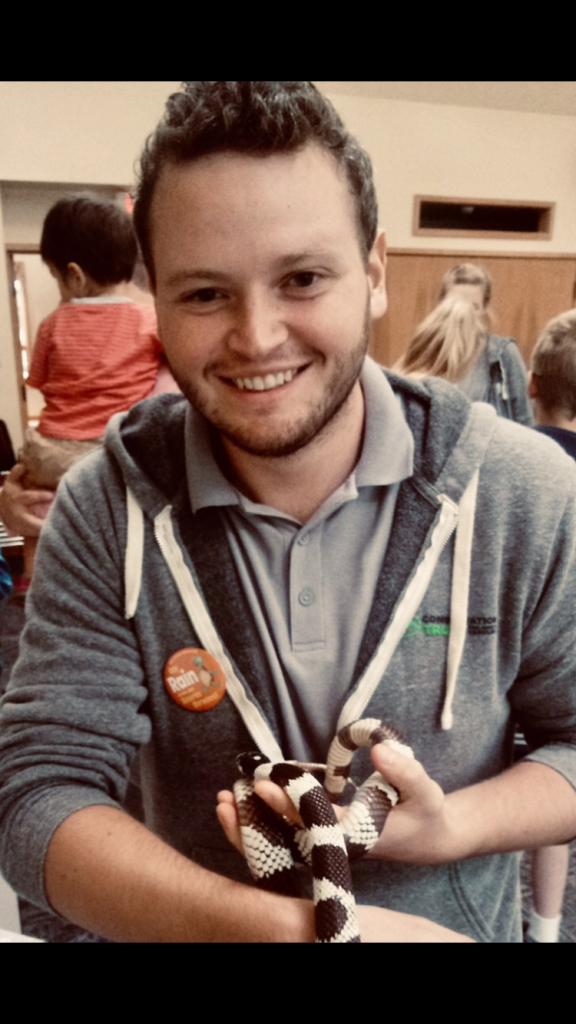 Stephen provided stormwater education while serving with Stormwater SMART, a cooperative partnership between county and municipal governments to provide outreach programs educating about stormwater pollution, clean water, and water conservation. The Kernsville community is not unfamiliar with the impacts of stormwater. In 2018, the Kernersville citizens dealt with substantial flooding and damage from Tropical Storm Michael, and the local residents too often witness overflowing creeks with every downpour.
Kernsville was a town that needed the help of Stephen and the rest of the Stormwater SMART team who put together programs to mitigate the ongoing flooding issues. This task has even inspired Stephen, who was moved by his ability to help a rural community, build for a resilient future.
Stephen said AmeriCorps helped get him connected with a mentor, Danica Heflin, who coordinated environmental programs for Stormwater SMART, and helped him discover his passion for stormwater education. Now, Stephen is sure he wants to pursue a masters degree and eventually work for a local government focused on smartwater planning. He's dedicated to engaging with rural communities and inspiring stewardship for their own environments.
In addition to educating elementary, middle, and high school science and environmental classes about water pollution, Stephen was involved with:
Planning Alamance Creek Week
Creating educational videos when schools moved online
Leading projects on I-Naturalist
"It was an eye-opening experience to get out in the community and teach people of all ages about how stormwater is impacting them every year," Stephen said. "I really felt included in the community and felt inspired by their interest to continue this work. Stormwater will continue to damage towns all over NC, but hopefully I can begin to help residents build for a better future through my work."
Stephen is still planning his next steps, but there are two big plans on his radar: completing his basic training camp as a second lieutenant in the army reserves and going back to school.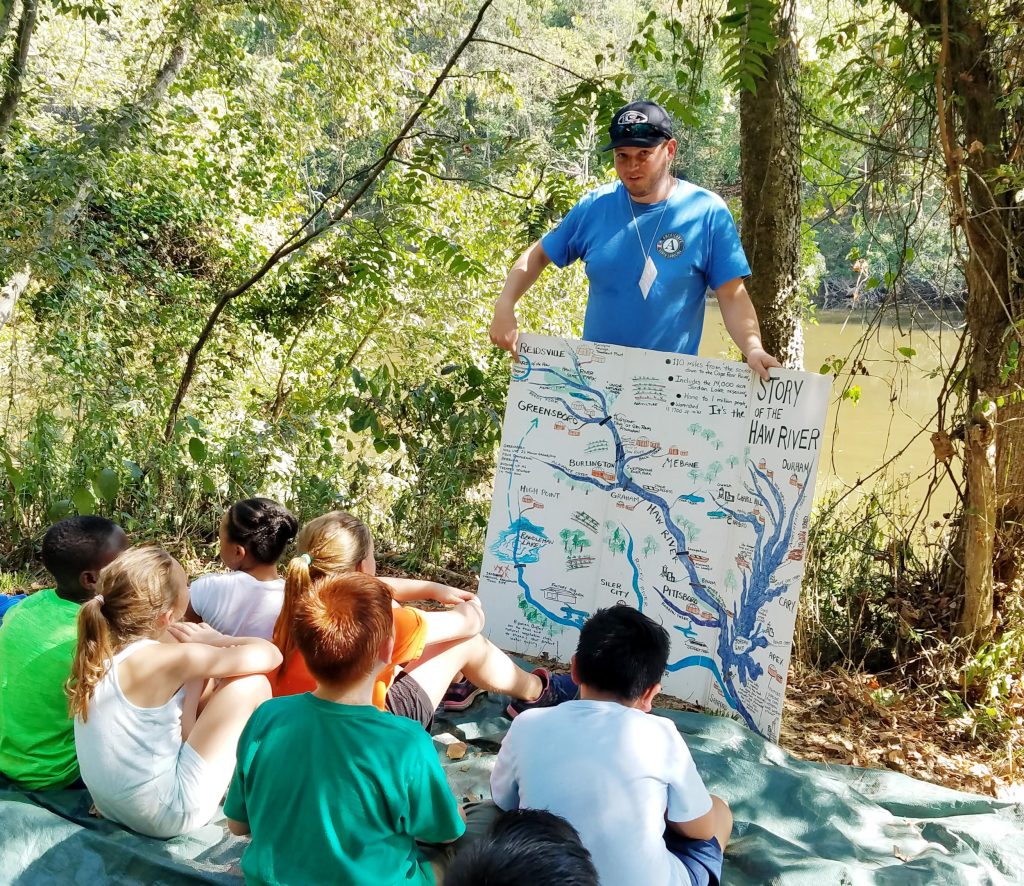 "I really appreciate that Americorps, as an organization, focuses on the members and getting their own professional development," he said. "It's cool because you can take that time to work on yourself and develop yourself as a professional. It was definitely an incredible experience."