Wetland monitoring to COVID-19 Disaster Response, AmeriCorps members can do it all
As COVID-19 uprooted lives all across the country, our own North Carolina communities were greatly impacted. All of us are proud to say that a group of brave AmeriCorps members responded to the call to serve during a time of great struggle. Members like Katie Sullivan helped connect food-insecure North Carolinians to her community's local food bank as part of CTNC's AmeriCorps Disaster Response efforts.
When Katie first joined AmeriCorps — a ten-month national service program designed to support environmental education, stewardship, and outreach to connect conservation organizations with local communities — she was not expecting to find herself working at a food bank packaging thousands of potatoes for the Wilmington citizens.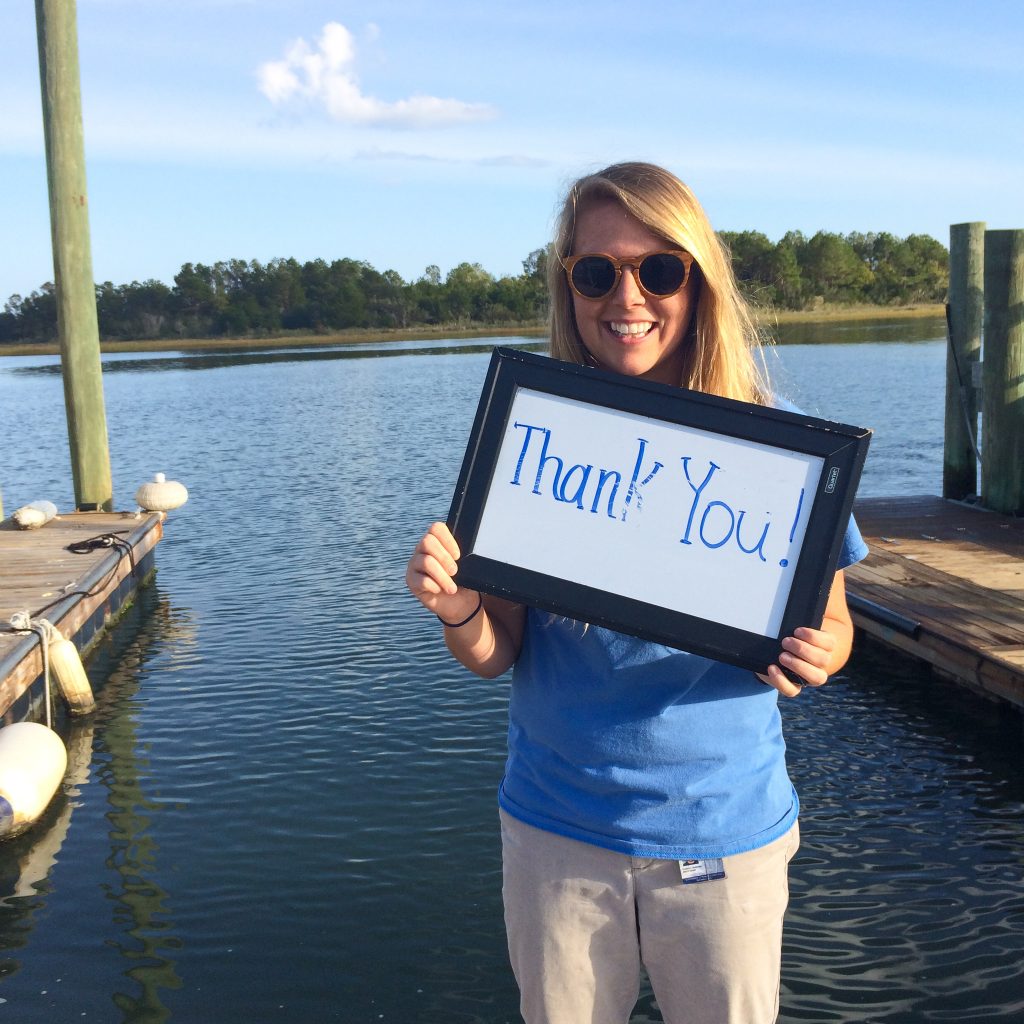 When Katie began her service, she worked with Storm Surge Protectors, a UNCW MarineQuest citizen-science project whose aim is to collect data to study the ecological condition of coastal wetlands. Katie worked in wetlands across Wilmington to monitor vegetation for seasonal changes and impacts of storms. Katie was invested in sharing wetland education at community events in the area to share the importance of this ecosystem on NC coasts and studying hurricane mitigation work while in the field.
But when COVID-19 spread across the state and citizens of Wilmington were laid off or furloughed at rapid rates, Katie was remobilized and began taking action to mitigate the impact of the pandemic. Despite the risk of exposure, Katie jumped at the opportunity to continue serving her community. 
"It's been a great way to connect with the community again in a different way, in a different setting and show what AmeriCorps members are. It's been a great experience at both ends. As much as I miss the field, I love going to the food bank, too."

Katie Sullivan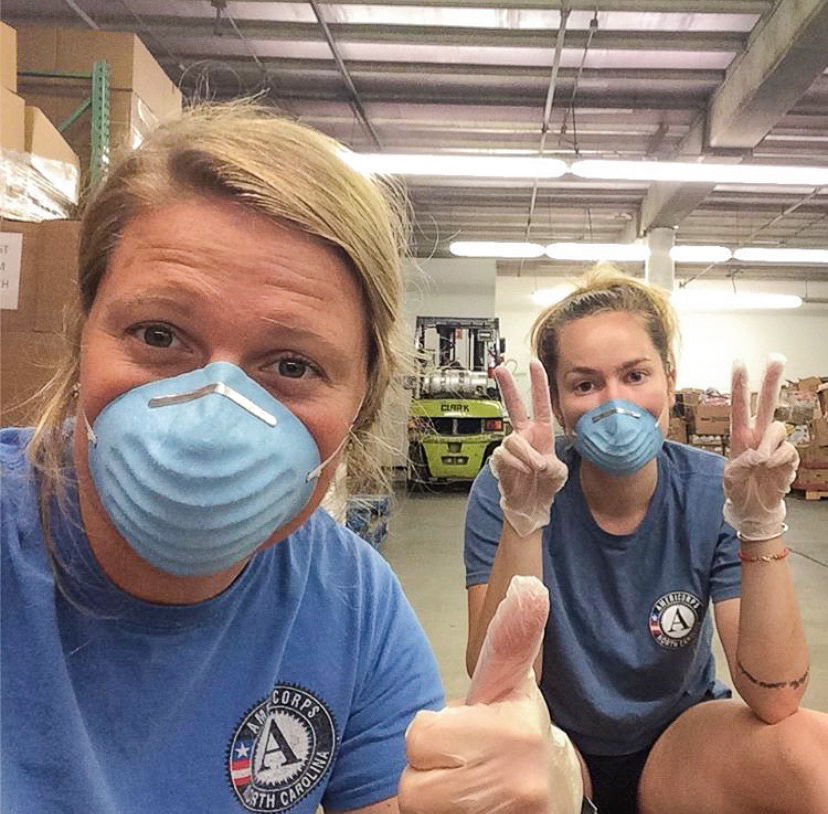 Through working at the community food bank and packaging meals for distribution, Katie has been able to help mitigate the economic impact the pandemic has had on so many Wilmington residents. She has since been able to continue field work, while also volunteering at the food bank, to balance her two passions.
"I don't know if I could really tell you what service meant before this. I'm learning what it means to step up in a community, and rally and engage with people."
Katie said she has become so immersed in the Wilmington community that she is soon starting her master's degree in environmental studies at UNC Wilmington to continue her research of NC wetlands. She plans to remain in the state for years to come to take advantage of the opportunities for environmental education and to continue her work connecting the public with coastal science.
"Connecting people to the outdoors and making sure that land is available to make those connections, the work CTNC is doing to ensure that is huge. We need tons of greenspace. That was what was super important to me. I want places for people to develop their own love for the coast."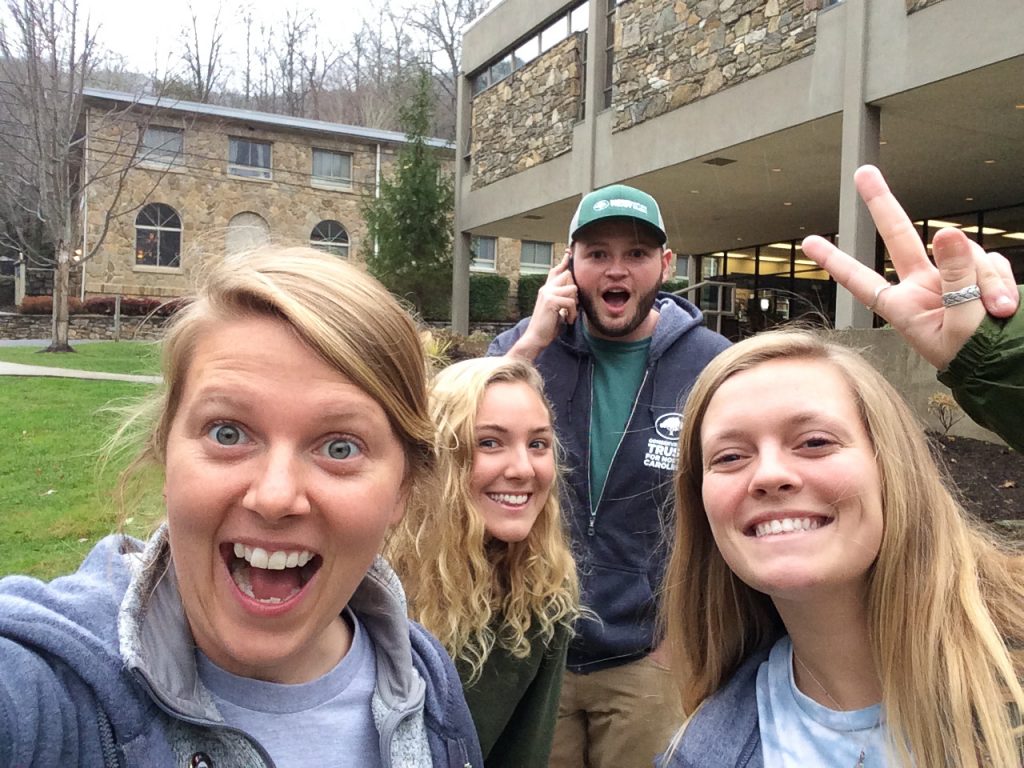 If you're inspired by Katie's experience with AmeriCorps, meet another member, Tamarya, who served her community through the Durham Hub Farm!