Living out a passion for nature through education and outreach
After graduating from NC State with her Master of Science in Wildlife Conservation Biology, Audrey Vaughn builds community support and furthers her passion for the environment through teaching. She serves as Environmental Educator at the Eno River Association in Durham with the Resilience Corps NC.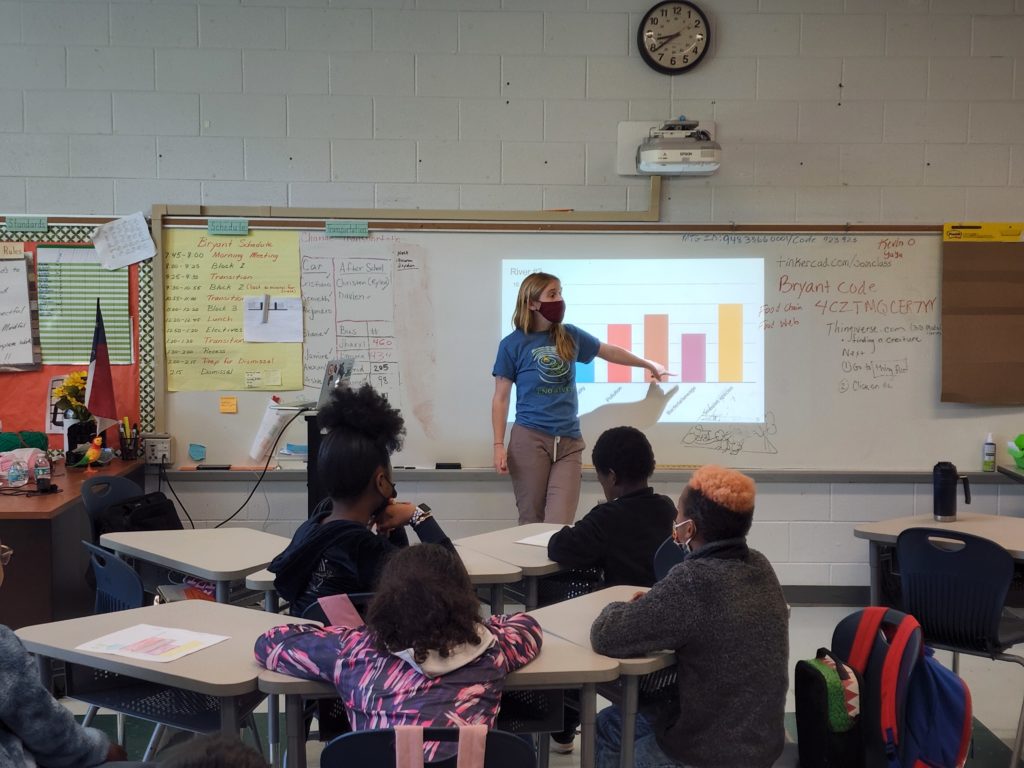 What do you do in your current service role?
I develop and facilitate the majority of our education and outreach programs! This includes public programs, private programs, in-school programs, field trips, educational hikes, and summer camp programs. I also work closely with volunteers, serve on our DEI/Environmental Justice Committee, act as assistant director of our summer camps, and help with social media campaigns.
What do you love most about your role?
I love everything about my current role. I get to be creative and talk about my passions with community members! And I learn so much along the way, which is a giant plus.
What do you wish people knew about working in conservation?
Working in conservation is incredibly nuanced and multi-faceted. For me, every day looks different. You have to be very passionate about your work but also disciplined and organized. It can also be frustrating or discouraging at times, but overall, working in conservation is incredibly rewarding!
What lessons have you learned since joining the program?
I have learned a lot about what it takes to be a successful science communicator. I have learned to adapt my programs as needed and to use unexpected teachable moments to my advantage.
What do you wish people knew about working with communities to expand conservation?
I wish people knew that there is not a one-size-fits-all approach to working with communities to expand conservation. There are so many things to take into account when attempting to increase conservation efforts, and every situation is different. Communities have different needs and priorities and that is okay! It's about finding and acknowledging what people care about and then working with them to incorporate conservation.
Beyond AmeriCorps, Audrey hopes to stay with Eno River Association and work full-time as Education and Outreach Manager. We can't wait to see what's in store for her!